Qualcomm's Snapdragon 845 Could be its Second-Generation 10nm Chipset
by Anvinraj Valiyathara Oct 26, 2017 6:19 am3
Qualcomm's Snapdragon 845 chipset will be powering the flagship smartphones that will be releasing in 2018. Some rumors have claimed that it would be built with 7nm FinFET manufacturing process. Fresh information suggest that Qualcomm may unleash the Snapdragon 845 chipset before the end of this year. It will be reportedly built with 10nm FinFET technology.
The Snapdragon 835 chipset that is built with 10nm FinFET technology powers various flagship smartphones of this year. The Snapdragon 845 that is expected to power 2018 flagship phones like Samsung Galaxy S9, LG G7, Xiaomi Mi 7 and so on is rumored as the second-generation 10nm chipset from Qualcomm.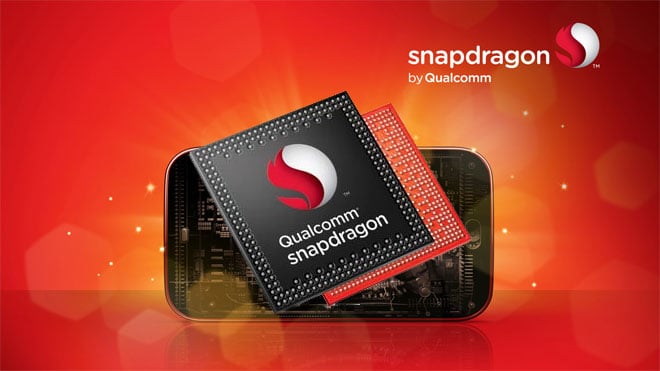 Read More: Qualcomm and Apple May Soon End Their Feud, Claims Qualcomm CEO Mollenkopf
One should be aware of the fact that the U.S.-based chip maker has not confirmed on the "845" moniker. However, few months ago, a reference of "SDM845" was found on one of the documents that Qualcomm had submitted to ITC while filing a case against Apple.
Qualcomm had announced the Snapdragon 835 chipset in November 2016 and the Samsung Galaxy S8 was the first smartphone to launch with it. Recent reports have revealed that the Galaxy S9 and Galaxy S9+ may arrive as the first smartphones with Snapdragon 845 chipset.
The South Korean company has recently announced that its 8nm FinFET LPP process is now ready for production. The company is expected to introduce 7nm EUV (Extreme Ultra Violet) lithography technology in the second half of 2018. Rumors have it that the Galaxy S9 duo will be also available in Exynos 9810 chipset models.  The new chipset that is expected to arrive with AI capabilities is rumored to be built with 7nm or 8nm process.
As far as Snapdragon 845 is concerned, it is speculated to arrive with updated Kryo cores. Its enhanced Adreno graphics is expected to be optimized for AR, VR and XR. The Kirin 970 chipset that powers the new Mate 10 and Mate 10 Pro smartphones is coupled with a neural processing unit (NPU) for handling AI capabilities. The neural engine processing cores from the Apple A11 Bionic chipset is meant to handle machine learning algorithms on the iPhone 8, 8 Plus and iPhone X. However, there is no confirmation on the AI capabilities of Snapdragon 845.
(source)