Nokia 3310 4G Variant Certified By TENAA, Powered By YunOS
Nokia is rumoured to release at least two new smartphones next month, the Nokia 6 2018 edition and the Nokia 3310 4G variant. A new Nokia model, likely the Nokia 6 2018 version already passed through the Chinese certification website TENAA a few weeks back and now, the rumored Nokia 3310 4G variant has also been through the certification website. It's worth noting that a Nokia 4G phone had passed through Bluetooth SIG website last week and it could have been this model.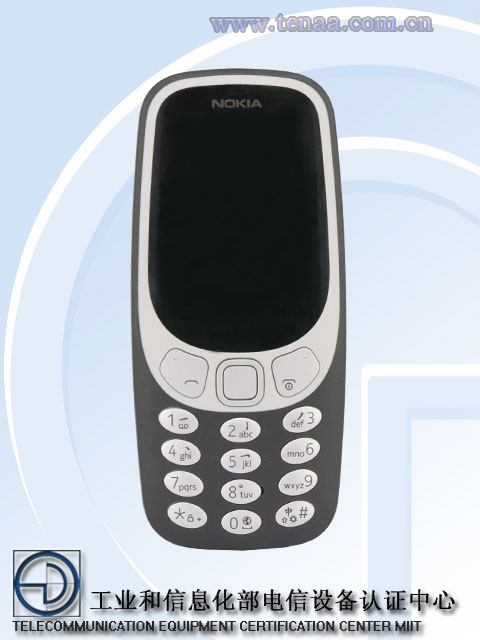 TENAA revealed only the pictures of the new model and it's identical to the Nokia 3310 3G version that was announced back in September. If you remember, the 3G version was around 13% larger than the 2G model, featuring better spacing between buttons for an improved typing experience. So it remains to be seen whether the 4G version gets another increase in size. TENAA confirms 4G LTE network support and also reveals that the phone will be powered by Alibaba's YunOS platform.
With carriers decommissioning 2G networks, the Nokia 3310 3G version made sense. The phone came with a slightly different Series 30+ Feature OS, supporting apps like Facebook, Skype, and Twitter. However, the upgrade in the cellular radio department did cost the battery life of the device. The Nokia 3310 3G version gave only around 6.5 hours of talktime instead of the monstrous 22.1 hours on the 2G version. With an upgrade to 4G, the battery life could further go down.
Also, if the Nokia 3310 4G version does make it to the market, it's likely to be sold at a higher price. The 3G variant costs €69 vs €49 for the 2G variant.
(Source)