Year Of The Bezel-less! Bezel-less Display Panel Shipments Pegged At 230M In 2017
The year 2017 is just a few days from being over and so we don't expect the launch of any smartphone until 2018. One thing that set this year apart from previous years is the emergence of the full-screen, bezel-less smartphone trend that gathered strong momentum in Q2 after the launch of the Samsung Galaxy S8. In case you are wondering how many full-screen models have been launched this year, we don't know either but a new research data from China has given us an idea of the now of bezel-less display panels that have been shipped this year alone.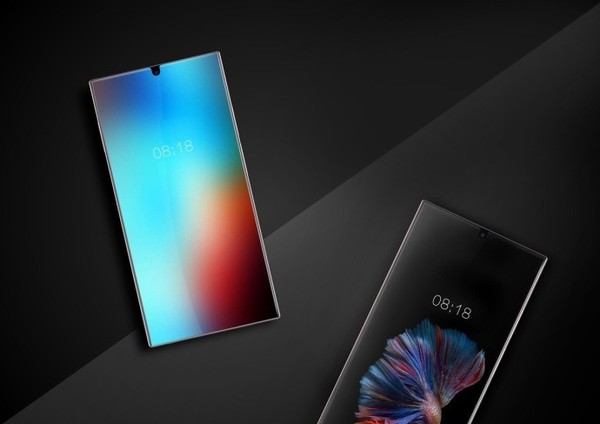 The data collated by SigmaIntell reveals that shipments for bezel-less full-screen smartphones reached 230 million in 2017. The Chinese market intelligence company based its findings on data collected by its analysts and the research includes display panels with 18:9 and 18.5:9 panels utilized by Samsung on its Galaxy flagships. The report also identifies Samsung Display (SDI) as the largest supplier of bezel-less mobile screens in 2017. The Samsung Display arm is said to have delivered 137 million full-screen panels to both its smartphone division and third-party phone makers, accounting for nearly 60 percent of global shipments. Samsung also benefitted from the supply of OLED panels to Apple for use on the iPhone X which had the largest display aspect ratio at 19.5:9.
Read Also: ZTE Joins The 18:9 Display Train With The Blade V9
The claim that the shift to bezel-less display gained momentum in the second half of the year was reflected in the statistics as SigmaIntell reported that 200 million shipments were recorded in the second half of 2017. Samsung also supplied LG bezel-free OLED for the G6 which together with the Galaxy S8 line, accounted for the remaining 30 million shipments recorded by Samsung. Apart from Samsung, Chinese display panel manufacturer Tianma also recorded some shipments pegged at 24 million while BOE technology shipped 12 million tall, bezel-less display panels to phone makers over the course of this year to occupy the number 4 position. AU Optronics (AUO) occupied the third spot with a shipment of 17 million units. There is no doubt that the trend will continue in 2018.
(source)