Samsung's Latest Patent Is A Rollable Display With Fingerprint Sensor
South Korean tech giant Samsung is on a planet of its own in terms of smartphone shipments. The company is yet to release its 2017 total shipment but there is no doubt that the company still sits atop the charts. Despite its tall standings, Samsung is unrelenting in its quest for innovative products and has just filed a patent for a rollable display that can be activated by fingerprint.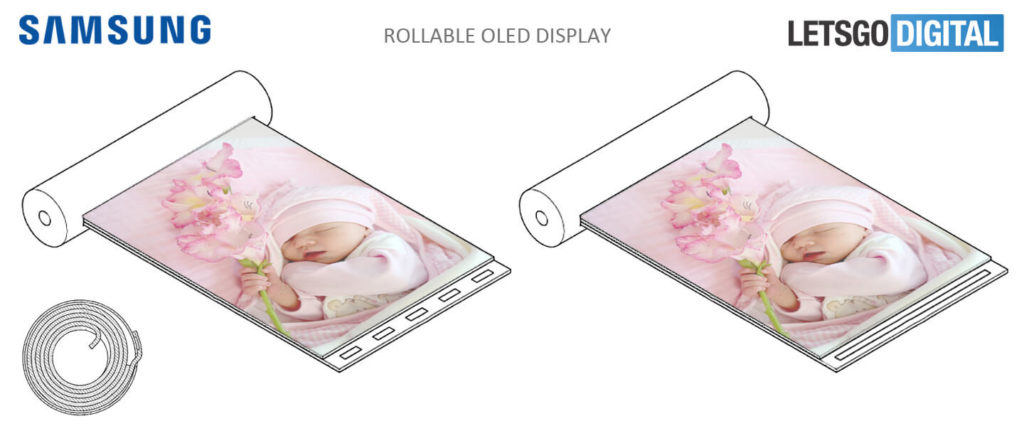 The industry has been toiling with the idea of foldable displays with several patents and prototypes flying around. We expect to see smartphones with foldable displays this 2018 and Samsung may likely pioneer the trend. But before that happens, the tech giant is already working on rollable display technology. How about that? As stated earlier, the rollable display is activated by the fingerprint. Samsung isn't the first to tinker with the idea of a rollable display. LG has a rollable display patent also but LG's own is different from Samsung's. Samsung patented display uses magnets that are placed along the main body housing the display whereas LG's utilises an ultra-small rotating motor.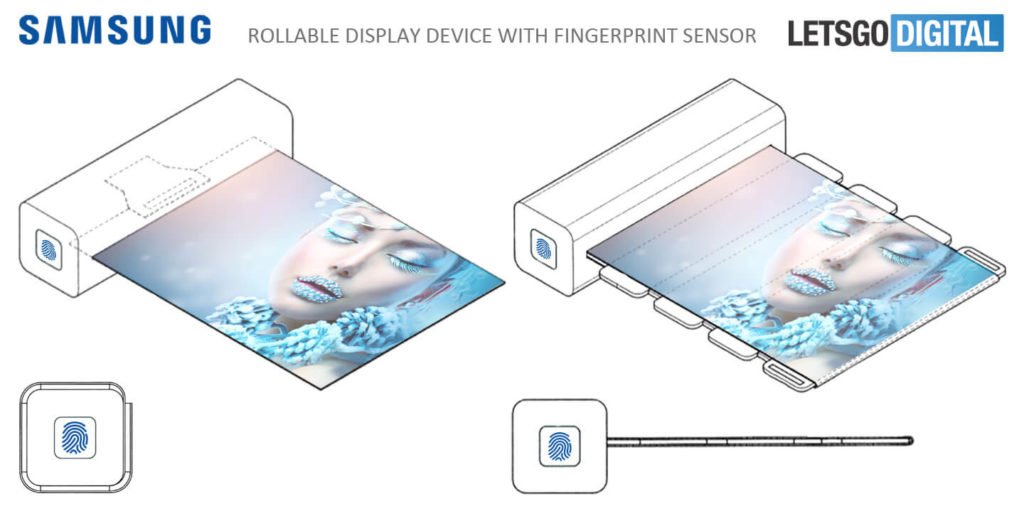 Read Also: Samsung Patents a Camera Enabled Smartwatch and a Tablet with Rolling Screen
In addition, the patent reveals two types of bodies, both metallic, where the rollable display is pulled by the magnets. One is cylindrical and the other takes a square shape but they both are equipped with fingerprint sensors that allow users to unfold the rollable display with a touch of a finger.We can't say if the technology will be adopted in smartphones or how it would be adapted for smartphones. But the size of the package heavily suggests it would be used for smartphones.
(source)