New Leak Confirms Sony Working On Phone With OLED Display
by Habeeb Onawole Jan 14, 2018 11:25 am1
There have been reports that Sony is working on a phone with an OLED display for release this year. There hasn't been any concrete evidence, just reports and hearsay. That changes with this new leak.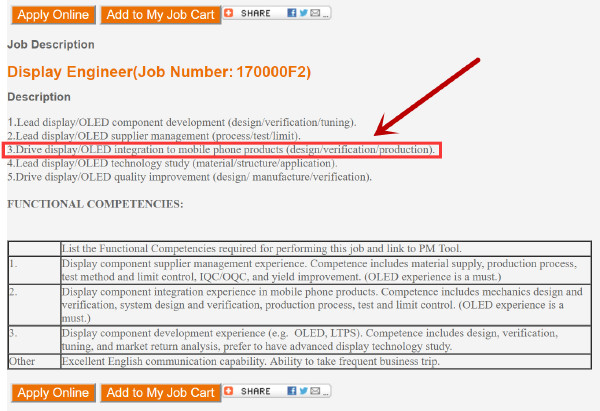 A recent recruitment exercise by Sony for a Display Engineer is proof that the Japanese company is working on a phone(s) with an OLED display.
One of the job descriptions mentions "Drive display/OLED integration to mobile phone products (design/verification/production)". The list of functional competencies is also another clue. Number two on the list requires experience in mobile phone products and adds that OLED experience is a must.
The job listing is said to have first been posted in November, 2017  and updated again on 12th January, 2018.
There is still no info as to which of its phones will have an OLED display but there is a high chance it will be a flagship device. Sony's competitors have switched to OLED for a while now but it has stuck to LCDs, now it is also making the switch.
OLED displays will likely be a theme common to all flagships this year, most especially those that will want to incorporate the under-display fingerprint scanner. The new technology only works with OLED displays.
READ MORE: Sony Announces AirPods-Like Headphones And New Bluetooth Speakers At CES 2018
At CES last year, Sony showcased the Bravia A1E TV, its first large screen 4K OLED display which also pumps out sounds from the screen using a technology called Acoustic Surface. This year, the A8F was the TV at CES and it comes with a more traditional design.
(Source)