On Feb. 26, Sony will be holding its press conference at the Mobile World Congress (MWC) 2018 tech expo in Barcelona, Spain to unleash the new smartphones. Since the company had unveiled mid-range Xperia XA2, Xperia XA2 Ultra and Xperia L2 smartphones at the Consumer Electronics Show (CES) 2018 in the previous month, the company is heavily pegged to unleash flagship phones at MWC 2018. Recent leaks have revealed that the Japanese tech giant will be unleashing Xperia XZ Pro smartphone at MWC 2018. Some rumors have claimed that the Sony Xperia XZ2 may also get unveiled alongside the Xperia XZ Pro. An accidental tweet by an Irish mobile operator has revealed the Xperia XZ2 could indeed be the one of the new phones arriving at MWC 2018.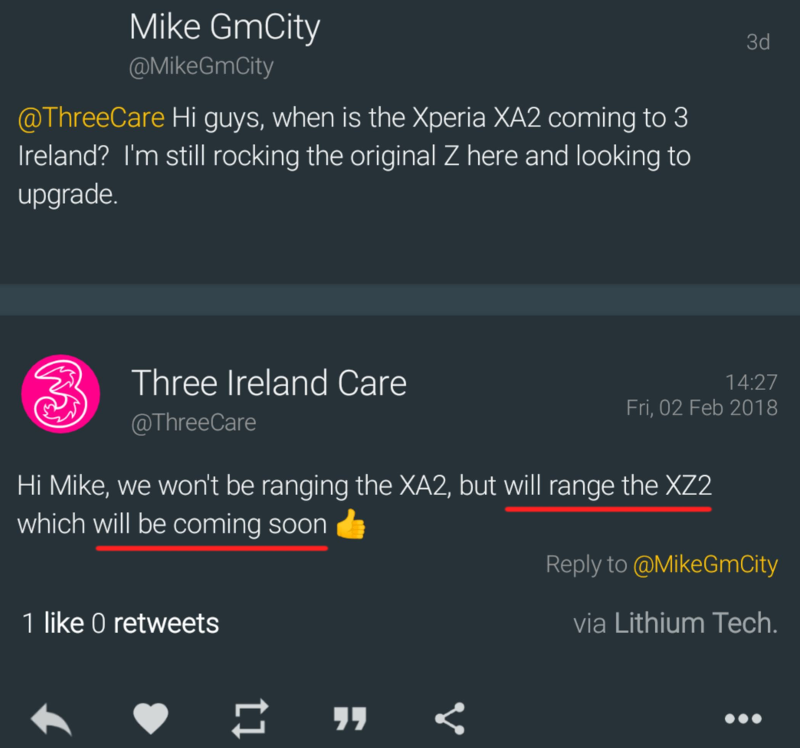 While replying to a user, Three Ireland's representative said that the Xperia XZ2 is coming soon. The tweet that was posted on Feb. 2 by the Irish mobile operator is no longer accessible. The probable reason why the tweet might have been deleted is that the Xperia XZ2 is an unannounced smartphone.
The Sony Xperia XZ1 flagship was unveiled to the world at IFA 2017 tech trade show in September last year. Hence, the Xperia XZ2 is pegged to arrive as a successor for the Xperia XZ1. The Xperia XZ Pro is speculated to debut as a premium flagship phone that will be featuring 4K OLED display. The Xperia XZ2 may not be as advanced as Xperia XZ Pro. Hence, it may arrive with a 5.2-inch or a 5.5-inch LCD display that will carry support for FHD or FHD+ resolution.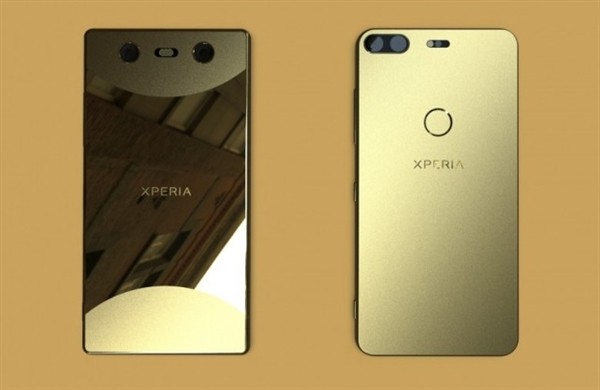 Read More:Sony's Next Xperia Flagship May Arrive with Flexible OLED Displays
Like the recent Sony flagships, the Xperia XZ2 is likely to arrive with an IP68 rated water-resistant and dustproof chassis. The Snapdragon 845 chipset may power the phone along with 4 GB of RAM. The handset may sport full screen design, dual rear cameras and a rear-mounted fingerprint reader.
A recent report had revealed a leaked image of the alleged Xperia XZ2 Compact. It is speculated to arrive as a small-sized flagship phone featuring a 5-inch display alongside the Xperia XZ2 and Xperia XZ Pro.
(source)