Xiaomi Mi Mix 2S Specs Rumor Roundup: Everything You Need To Know Before Launch!
The Xiaomi Mi Mix 2S is going to be the company's biggest announcement in the first half of 2018. Traditionally, Xiaomi's Mi 7 should have been the flagship that took the spotlight around this time period, but this year, the company decided to release the Mi Mix 2S to take on the big guns that have been already announced / going to be announced in the first half of the year. Given the short update cycle, the company is going to call this new flagship as the Mi Mix 2S and not the Mi Mix 3. So there's a very good chance that we'll see another Mi Mix update sometime later this year.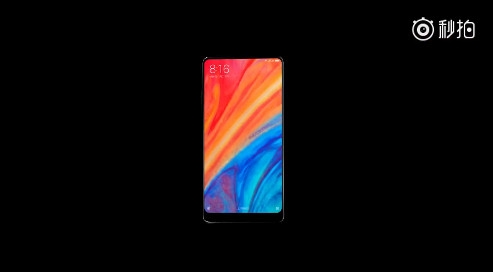 Thanks to the numerous leaks, teasers, and reports, we already know a lot about the Xiaomi Mi Mix 2S. Slowly but steadily leaks have started to paint a good picture of the upcoming flagship and by now, literally everything we need to know about the handset has been either leaked or teased.
So let's take a look at what to expect from the Xiaomi Mi Mix 2S when it launches on March 27 in China.
Xiaomi Mi Mix 2S Design Rumor Roundup:
Initially, there were several design renders floating on the internet confusing everyone about the upcoming flagship's design. There were Mi Mix 2S renders with an iPhone X style center notch, right side placed notch, no notch, nearly 100% screen to body ratio, and a lot of such variants. To be honest, there was a lot of confusing regarding its design. But like all other smartphone leaks, as the launch approached, things started to become clear.
The Mi Mix 2S was not going to feature any kind of revolutionary design. So no notch, or 100% screen to body ratio. What we will get instead is some realistic upgrades. So, you have a thinner chin at the bottom, a slightly better screen to body ratio and that's likely going to the final design. No fancy stuff. Not even an under-display fingerprint sensor like the Vivo X21 UD. The front design has been confirmed in the teasers, so we know this for sure.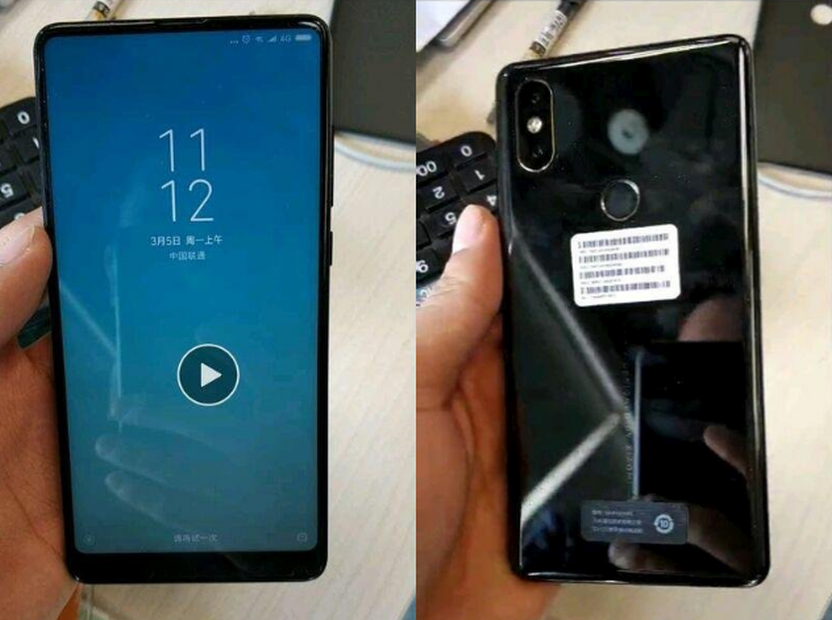 What we are not sure is the back design of the handset. The Mi Mix 2S should likely feature a vertically arranged dual camera setup with a fingerprint sensor at the back. The body is likely going to be made out of ceramic. One thing's for sure, the body will support wireless charging, so glass and ceramic are the two confirmed options. But the rear design is still not confirmed, so we need to wait for some teasers to remove our doubts once and for all.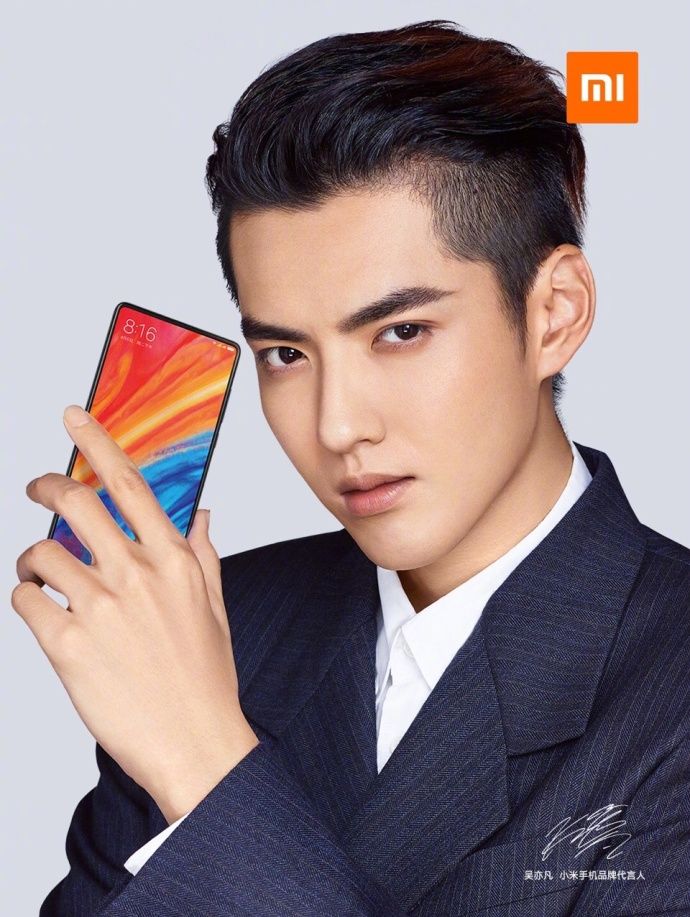 Xiaomi Mi Mix 2S Specs Rumor Roundup:
This part is fairly straightforward.
You will get Snapdragon 845 inside with 6GB / 8GB RAM options. There should be 64GB / 128GB options alongside a massive 256GB storage option too, at least according to this label leak. The screen should be a 6.01-inch FHD+ panel and could possibly be supplied by the South Korean giant, Samsung. The battery is not expected to be large, especially considering its 6-inch display, but it should offer decent battery life with the rumoured 3400mAh capacity.
Xiaomi's Mi Mix series have always boasted of top notch specs in all departments, except for the camera. Be it Mi Mix or Mi Mix 2, the cameras on both the models can best be called as average. As compared to the flagships like Huawei P10, Galaxy S8, and Apple iPhones, Xiaomi's Mi Mix failed to impress. Considering how Xiaomi is aiming to provide flagship like features at an affordable price point, this was one area where they needed to work.

This could change with the Mi Mix 2S. Xiaomi has reportedly worked hard on the camera department of this new model and according to the leaked firmware files that XDA spotted a couple of weeks back, the phone with feature 12MP IMX 363 dual camera setup at the back. Like with most flagships of 2018, AI is going to the big selling point, even in the camera department. The camera reportedly supports a lot of scenes like doc (document), flower, food, sky, sunrise/sunset, cat, dog, green plants, night, snow, sea, autumn, candlelight, car, grass, maple leaves, succulent, building, city, cloud, overcast and backlight. There are couple high-end features too, like Multi-frame image processing and FHD 120fps slo-mo and 720p HD 240fps slo-mo video support.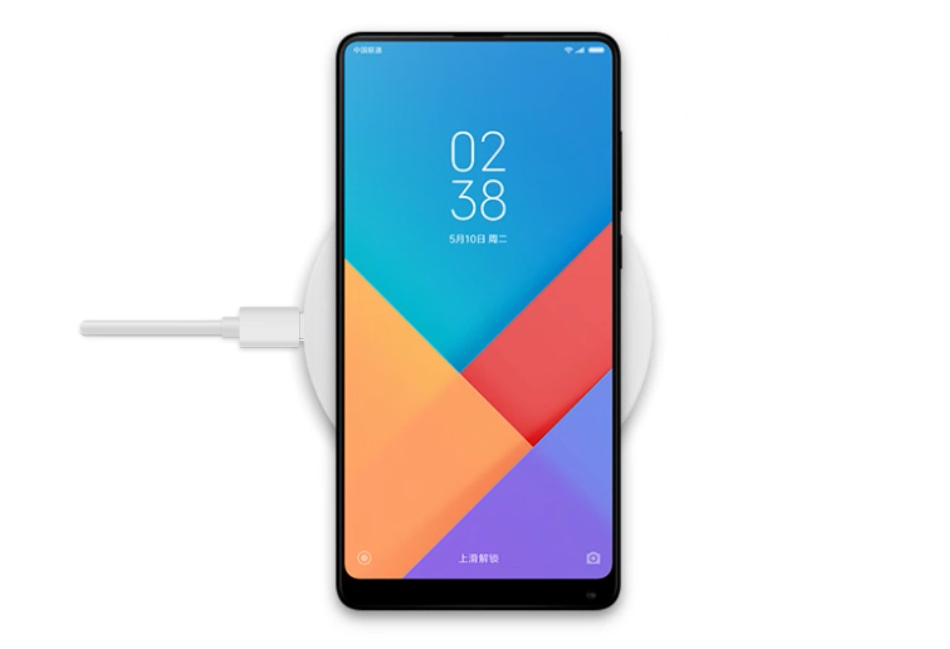 The phone should come with AI Face Unlock (confirmed via a teaser recently) but nothing like the secure Apple Face ID. Wireless Charging is another feature that's confirmed on the new handset. Considering how Xiaomi has finally decided to add Wireless Charging on board the new device, we can expect other company flagships to incorporate this feature as standard. So, Mi 7's wireless charging support rumours may turn out to be true. The phone will also support Google ARCore, which was once again spotted in its firmware files by XDA. Other features include Android 8 Oreo with MIUI 9.5, LED notification light, and Dual SIM support.
This should basically cover what to expect from the Xiaomi Mi Mix 2S specs department.
Xiaomi Mi Mix 2S Price & Release Rumors
We honestly have no clue about Xiaomi Mi Mix 2S' price yet. But there's a very good chance that the Mi Mix 2S will be costlier than its predecessor. The Mi Mix 2 started at 3299 Yuan ($522) for the 6GB + 64GB model, 3599 Yuan ($569) for the 6GB + 128GB model, and 3999 Yuan ($632) for the 6GB + 256GB model. There was a special full ceramic model too with 8GB RAM + 128GB ROM for 4699 Yuan ($743) at launch. These prices were very similar to Mi Mix's launch price back in 2016.
But considering the amount of premium features expected on the new handset, like Wireless Charging, AI upgrades, and Multi-Frame Image Processing, Xiaomi most likely won't be able to retain the same price as its predecessor. So, the Mi Mix 2S could be costlier than the old model, but not by much. Xiaomi still has to keep the phone affordable and hence, we don't expect the prices to go up very high. Maybe the base model (6GB + 64GB) could start at around 3499 Yuan or 3699 Yuan. Of course, until an official announcement, these are just speculations.
As for the release, the Mi Mix 2S will be announced on Tuesday, March 27, which is just a couple of days away. Note that we will be present at the event to give you complete coverage of what's happening on stage.
In case you missed, the big Huawei P20 launch is also scheduled on March 27. So, it's definitely going to be a busy day for smartphone fans.