By launching the Vivo X20 UD in 2017, Vivo became the first company in the world to launch an under-display fingerprint scanner enabled smartphone. In this year, the Chinese manufacturer has already launched the Vivo APEX phone with half-screen fingerprint and Vivo X21 UD as a successor for last year's model. At the end of March, Huawei introduced the Mate RS Porsche Design as its first phone with under-screen fingerprint sensor. Today, Xiaomi CEO Lei Jun has confirmed to Xiaomi fans that the Mi 7 will be equipped with in-screen fingerprint scanner.
Xiaomi has recently added Mi MIX 2S teardown images on its official Weibo account. One of the Weibo users posted a funny statement to it saying that the Xiaomi Mi 7 could be arriving with an under-display fingerprint scanner. The below screenshot shows that Jun responded to it by saying that it really does.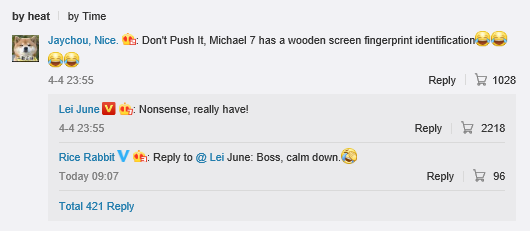 Recent reports have revealed that Xiaomi will be launching Mi 7 and Mi 7 Plus flagship phones soon. The leaked firmware files of the Mi 7 have revealed plenty of information on its specs and features. However, the firmware files could not confirm whether the Mi 7 will feature an under-display fingerprint reader. So far, it has been revealed that the Mi 7 (codenamed as Dipper) may arrive with a notched display, Snapdragon 845, AI equipped 16-megapixel dual rear cameras, advanced facial recognition and 3,400mAh battery with wireless charging.
The leaked firmware files of Mi 7 Plus (codenamed as Ursa) suggest that it will be arriving with an under-display fingerprint sensor. There is a possibility that the advanced biometric recognition feature could be only restricted to Mi 7 Plus and the smaller Mi 7 may not feature it. The other rumored features of the Mi 7 Plus include OLED screen, Snapdragon 845, optical zoom enabled dual cameras and 4,000mAh battery.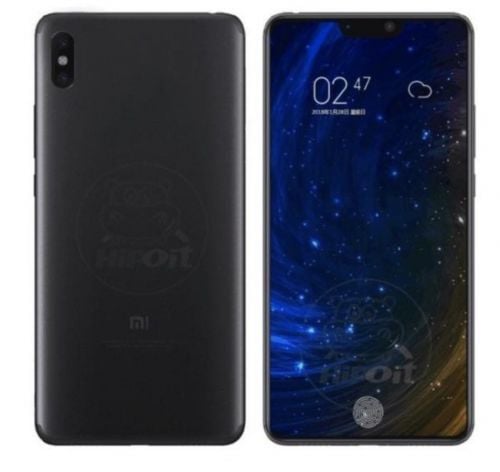 Read More: Xiaomi Mi 7: Top 5 Exciting Features to Watch Out For
Xiaomi is expected to debut the Mi 7 duo by June. The Chinese manufacturer had continuously teased the different features of the Mi MIX 2S until it was launched. For the Mi 7 duo too, it may apply the same strategy.
(source)