ZTE was in the news yesterday for its Iceberg smartphone which has two notches and an unusual design. Depending on what you think about the phone, you won't have to worry about it until "after 2018" when it is expected to launch. The focus should instead be on the next Axon phone set to launch this year.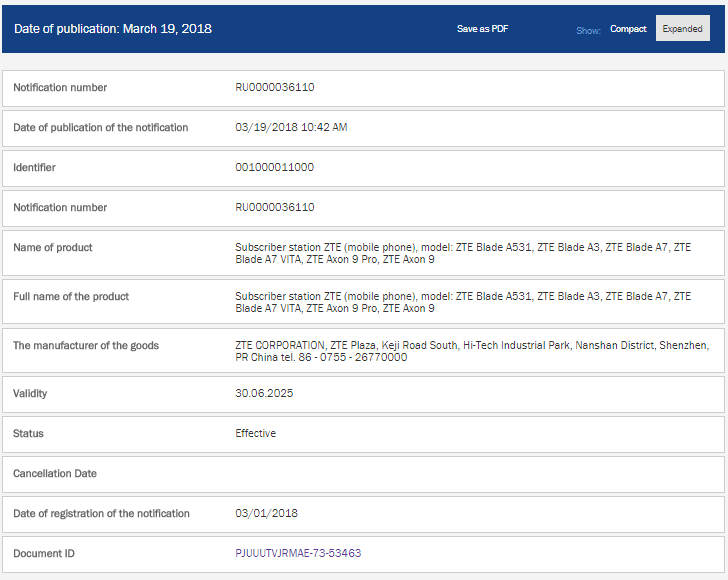 ZTE is expected to release a new Axon phone this year. Apart from a word of mouth confirmation from the CEO and alleged leaked photos and specs, there's been no other info on the phone called the Axon 9 until today.
A document from the Eurasian Economic Union has revealed that ZTE has trademarked the Axon 9 name along with an Axon 9 Pro. So it is safe to assume that we will be getting two Axon phones. While there is a chance they might launch together, they also may not. The Axon 7 which has four variants launched over a span of almost 12 months.
READ MORE: ZTE Axon M Teardown Shows A Surprisingly Simple Internal Arrangement
The document also reveals some other names trademarked by ZTE. There is the ZTE Blade A531 which should be a more powerful variant of the A530 we covered yesterday. There is also the Blade A3 (already announced), Blade A7, and Blade A7 VITA. All these phones are expected to launch this year while the Blade A3 may be arriving in more markets.