OnePlus is known for teasing the features of its forthcoming flagship before launching it officially. A recent report had revealed that the OnePlus 5T has gone out of stock in markets like North America and India which indicates that the arrival of OnePlus 6 is close at hand. A new teaser released by the company shows the OnePlus 6 stacked under its predecessor – the OnePlus 5T. Since it is placed under the OP5T, the new teaser only reveals the features of the left edge of the phone.
As it can be seen in the below image, the left edge of the phone has a longer SIM card tray and a volume slider. What's missing from the left side of the phone is the Alert Slider.
A recent rumor had claimed that the company has repositioned the Alert Slider to the right edge of the phone. OnePlus may have probably released the new teaser to show that it has relocated the Alert Slider to the right side. One of the recent teasers from the company also claimed that the Alert Slider on the OP6 can be used for adjusting the focus while shooting a photo.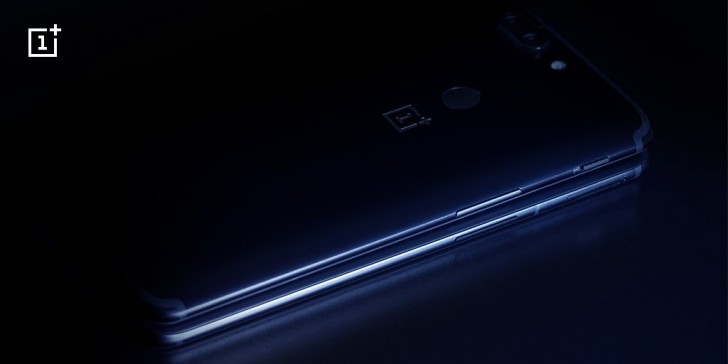 The OnePlus 5T has U-shaped antenna bands that are present on the edges of the top and bottom of the rear panel. However, the antenna strips of the OP6 seems to be limited to the metallic frame and they do not appear on the back panel. This suggests that OnePlus 6 may arrive with a glass rear. There are no details available with the glass rear enabled OP6 will carry support for wireless charging.
In the image, the OnePlus 6 appears to be slightly longer. However, the exact dimensions of the phone are not available. It seems that the size differences between OP6 and OP5T will be negligible.
Read More: OnePlus 6 Avengers: Infinity War Limited Edition Confirmed To Launch In The UK
It is speculated that the OnePlus 6 will be officially launched in China on May 5. As OnePlus has been debuting its smartphones first in overseas market before announcing it in China, it is speculated that the OnePlus 6 may get official by the end of this month. Until then, the company is expected to release more teasers on its next-generation flagship.