Moto Green Pomelo 1s Unboxing Photos Shows Us How It Differs From The Moto G6
by Habeeb Onawole ago0
Lenovo launched the Moto G6 in China a few days ago as the Moto Green Pomelo 1s (with some few changes). The Green Pomelo line is a China-exclusive series that started with the Moto Green Pomelo a.k.a Moto G5S last year. We've got our hands on unboxing photos that show how the Green Pomelo 1s is different from the Moto G6.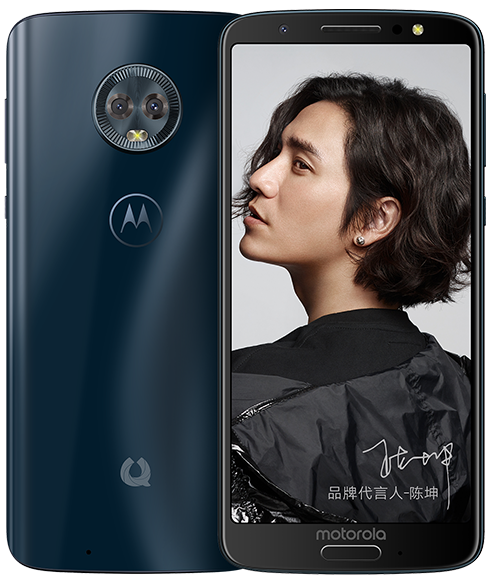 The phone comes in a green box that highlights the Green Pomelo line. The Moto Green Pomelo 1s has the same glass back design of the Moto G6. Both phones may look similar on the outside but there are a number of differences.
For example, the Pomelo 1s has the Pomelo fruit logo on the back in addition to the Motorola logo. The specs on the official site also reveal that the Green Pomelo 1s taller at 154.5mm as against the Moto G6's 153.8mm. It is also heavier at 168g compared to the G6 which is 167g, though you won't notice since its just 1g.
On the inside is where both phones differ greatly. The specs are nearly the same save for the front camera. The Moto G6 has an 8MP sensor for selfies while the Green Pomelo 1s doubles it to 16MP.
They also have different user interfaces. Motorola phones sold in China have ZUI installed, but outside China, they run a near-stock version of Android. For the 1s, it runs ZUI 3.5 based on Android 8.0 Oreo. So, if you are a fan of Motorola's Moto Actions, you won't be getting that on the 1s.
READ MORE: Motorola Moto Z Gets A Stable Android P Firmware Thanks To An Unofficial Porting
The Moto Green Pomelo 1s is priced at ¥1499 (~$235) and packs 4GB of RAM and 64GB of storage. The Moto G6 is currently not yet available globally for purchase but it has a $249 price tag which seems to be for the 3GB RAM + 32GB model.
(Source)