Huawei's sub-brand Honor has confirmed that it will be launching the Honor Play smartphone on June 6. It is said to be technologically advanced phone that promises to deliver groundbreaking experience. However, the company is yet to confirm on what sort of advanced features will it be offering on it. It is speculated that the smartphone will offer AI-based 4D gaming and AI camera features. Huawei's chairman Yu Chengdong has described the speed of the Honor Play by using the metaphor "flying in the sky." New images that surfaced on suggest that the Kirin SoC of the phone will be assisted by Kirin OS.
Following the recently imposed 7-year ban on ZTE that prevents the Chinese firm from exporting components and software from the U.S., Huawei has been working on its own operating system claims the tipster who has shared the below images. There is no confirmation on whether the smartphone shown below is the Honor Play phone. The smartphone can be seen sporting a notched display. Also, the June 6 date present on the screen happens to be the launch date of Honor Play. Its mentioned at the bottom of its screen that it is running on Kirin OS that is powered by Linux.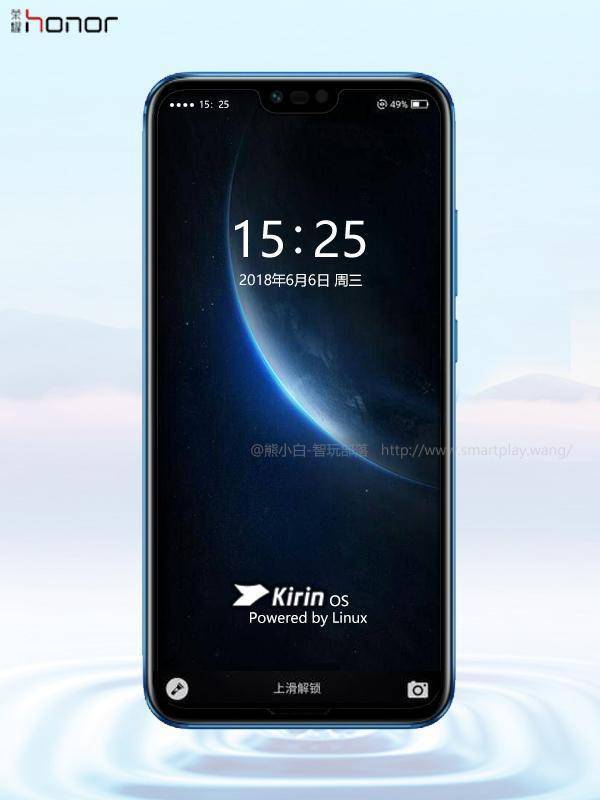 The other image reveals that the handset supports Full HD resolution of 1920 x 1080 pixels which is quite odd considering the smartphone shown above has a notched display. The version of the operating system that is loaded on the phone is mentioned as Kirin OS 1.0. It seems to be an old screenshot as the date 2015 is mentioned in the kernel version.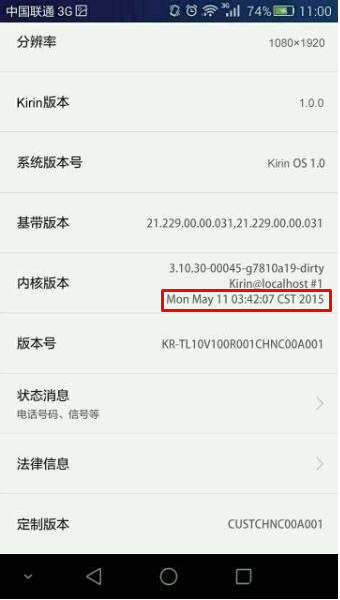 Also, rumors about the Kirin OS had surfaced in 2015. Since there are some discrepancies in the image, it is advisable to take this report with a grain of salt.
Nothing much is known on the specs and features of the Honor Play. Rumors have it that it could be equipped with a 5G modem. Its launch event will be held at Beijing University Gymnasium. The very same platform will be also used another upper mid-range phone called Honor 9i.
Read More: OnePlus 6 vs Honor 10: Affordable Flagships Compared!
The Honor 9i is expected to arrive with a notched display design that will support an aspect ratio of 19:9. It will be featuring 5.84-inch screen that will support FHD+ resolution. It is speculated to be fueled by the Kirin 960 chipset.
It is expected to arrive in storage models like 32 GB, 64 GB and 128 GB and all of them are likely to feature 4 GB of RAM. For more storage, it will feature a microSD card. The handset will be loaded with Android 8.1 Oreo and EMUI 8 skin. It will be fueled by 2,900mAh battery. For photography, it features 13-megapixel + 2-megapixel dual camera setup and a frontal shooter of 16-megapixel.