Gartner's Q2 report affirms Huawei has surpassed Apple as the second largest phone vendor
A month ago, the global smartphone industry reports for the second quarter of the year were released by different analytical firms including IDC, Canalys and Strategy Analytics with all showing that Huawei had overtaken Apple as the world's second-largest smartphone maker in terms of shipment. That position has been corroborated by the latest report released by research firm Gartner. The released Q2 2018 market data for the smartphone industry confirmed that Huawei has overtaken Apple in affirmation of the data from other analysts.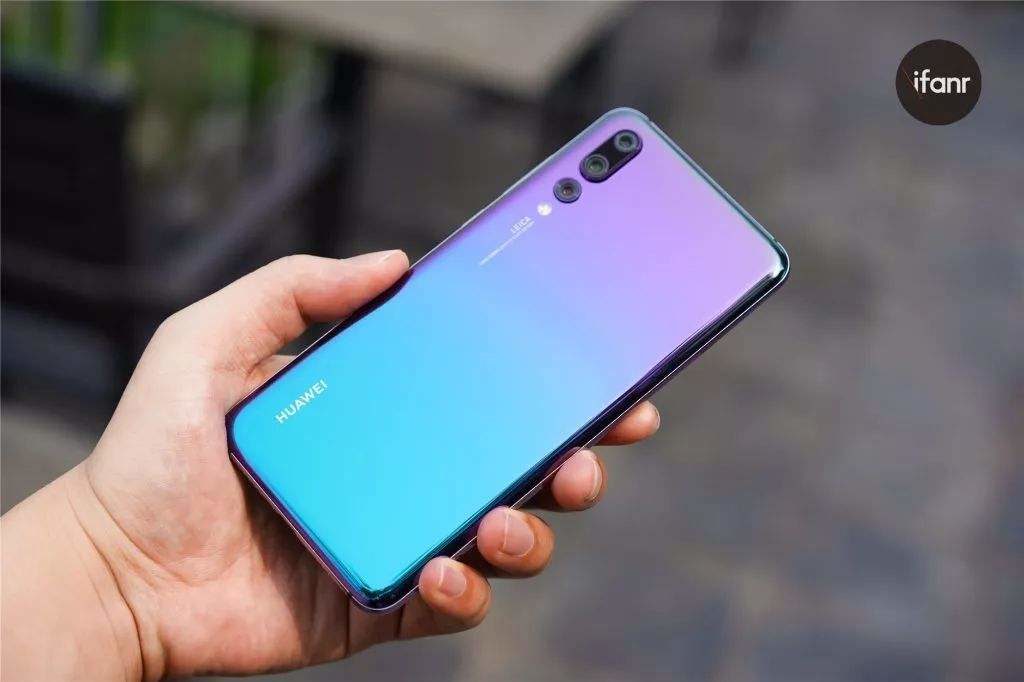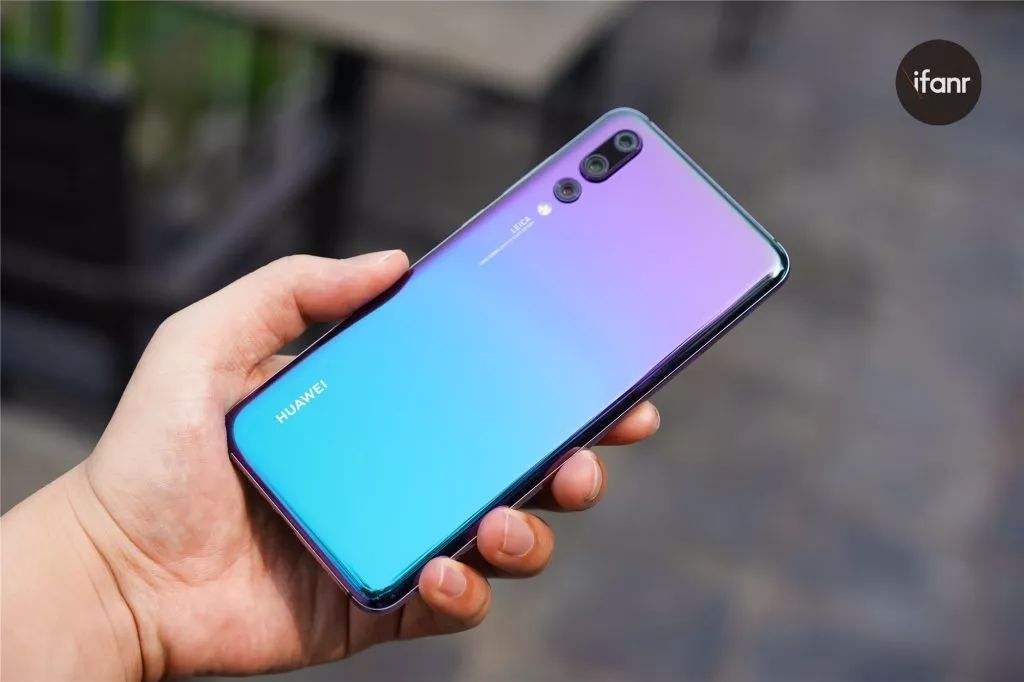 Samsung still tops the chat, but if compared to Q2 last year report, it clearly shows the band sales dropped 12.6% having sold 82.9 million units for 22.6 percent of the market last year but sold 72.3 million smartphones during the quarter to get a 19.3 percent market share this year.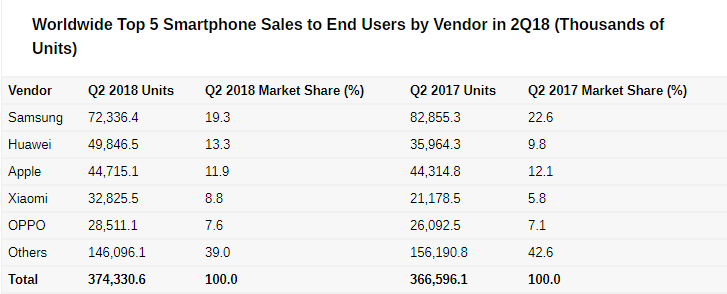 This is the first time Huawei is coming as the runner-up, with 49.8 million units sold which is quite impressive if compared to last year sales of 35.9 million units. This increase in sales can be attributed to the Honor sub-brand, which is available in 70 markets. Apple on the other dropped a spot down having sold 44.7 million units and 11.9 percent market share. Last year the brand sold 44.3 million units, and if compared with this year stats, the difference is less than 1%.
Read Also: Huawei surpasses Apple to get the second spot in global smartphone market share
Chinese brand Xiaomi overtook OPPO to emerge as the fourth largest smartphone vendor in Q2 2018 with an estimated shipment of 32.8 million units. The represents a 3% growth YoY over its impressive run last year that saw it make an entrance into the top 5 global smartphone vendor. According to Gartner, this increase in sales of Xiaomi phones can be attributed to combined online and offline retail strategy. On its part, OPPO's shipping estimates grew from 26 million to around 28.5 million units but that wasn't enough to stop Xiaomi from climbing to the fourth spot.
(source)