Mi 6X vs Honor 8X – Xiaomi & Honor Execs trade words over which model is best!
It is usual practice for phone manufacturers to compare their models with those of the competition especially when both models fall under the same category. That was what Xiaomi's president Lin Bin did when he compared the specs and benchmark performance of the Mi 6X with those of the recently released Honor 8X. We'll take a look at the comparison shortly but in the end, he concluded that the Mi 6X won the Honor 8X in all aspects.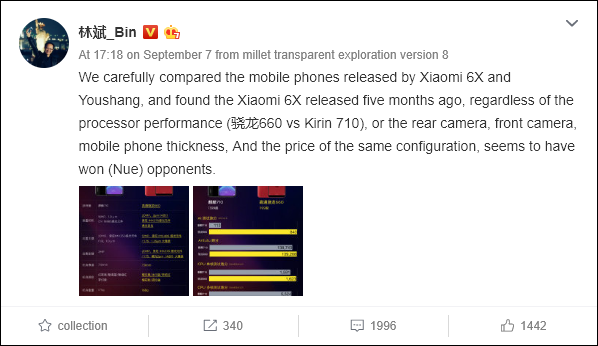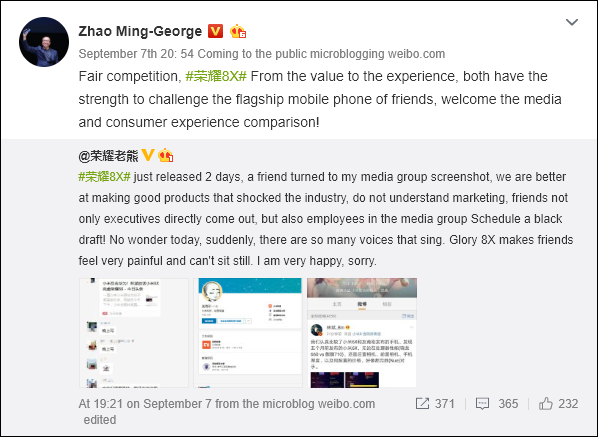 The Weibo post apparently didn't go down well with the guys at Honor who wasted no time to respond. Honor Business unit president, Xiong Junmin was the first to respond by touting Xiaomi and other OEMs as having been rattled with the good products coming from the Huawei brand. Honor brand's president George Zhao also added his voice, suggesting that it is best we wait for independent media reviews and consumer comparison before concluding.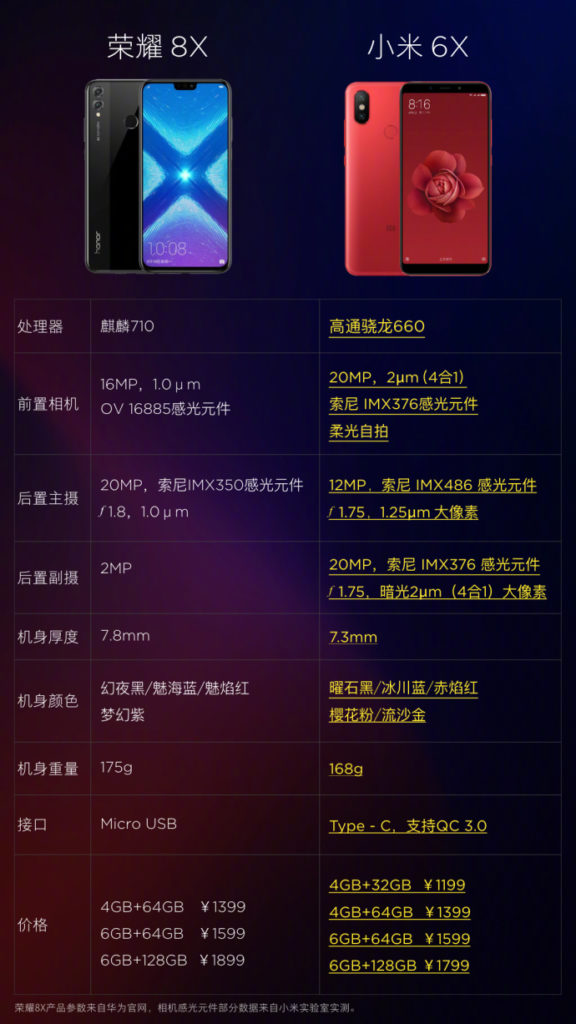 In all the responses, Honor really did not dispute the claim that the specs and benchmark performance of Xiaomi's Mi 6X model are higher. The reason for the higher benchmark score is the excellent performance of the Snapdragon 660 compared to Kirin 660 on the Honor 8X. Some of the key difference in their specs apart from the chipset is that the Mi 6X comes with a USB-C port with QC 3.0 while the 8X only has a microUSB port. The front and rear camera setup of the Mi 6X also looks to be more powerful than its Huawei counterpart. Despite the differences, both models seem to adopt the same range of prices.
However, specs are just one part of the equation. Real life performance is what really matters and for that, we'll have to pit these two devices head on to see who's better.
(source)