Microsoft confirmed through a teaser that it will hold a new event on October 2. The event will take place in the same location in which Google Pixel 3 and Pixel 3 XL will be unveiled a week later: New York City, at 4 PM Eastern Time.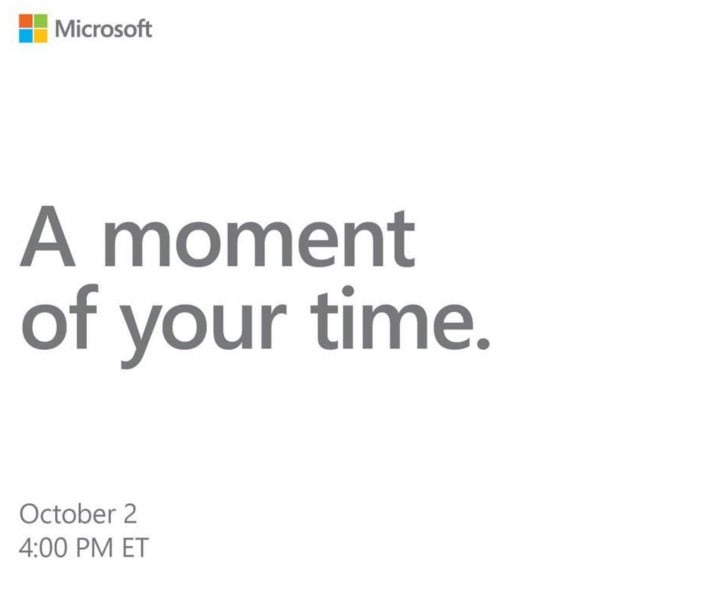 Sadly, the teaser does not give any information about the specs of the devices which will be announced at the event, and we do not even know which devices from the Microsoft Surface line-up will be announced. If we base on previous announcements, we should see one of the following devices:
A new Microsoft Surface Laptop
The sequel of Microsoft Surface Studio
A new Microsoft Surface Pro
Microsoft Surface Book 3
In case you do not know, the first case we are talking about is the successor of the first ultrabook from the Redmond giant. The second would be an All-in-One PC for productivity and graphics, while the third would definitely be the most awaited device from the company as it is its next 2-in-1. At last, the fourth device would be an even higher-end detachable laptop. Which devices do you expect to see at the event?
(via)