Xiaomi Elvis Presley Atomic Player B612 Bluetooth speaker now on sale
Around this time last month, Xiaomi launched a new product dubbed Elvis Presley Atomic Player B612 Bluetooth speaker under the Youpin crowdfunding platform. During the crowdfunding period, the speaker was on offer for 249 yuan but right now the Bluetooth speaker goes on sale with a slightly higher 299 yuan ($43) price tag.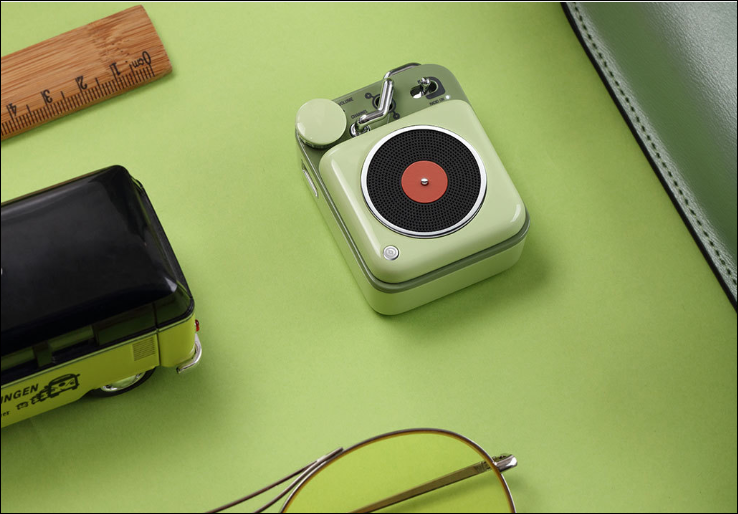 Xiaomi Elvis Presley Atomic Player B612 Bluetooth speaker sure looks like a miniaturized version of the LP players of years gone by. It is no wonder it is named after Elvis Presley who is regarded as the King of Rock and Roll. The product will likely be a successful one in Asia and even overseas when it starts shipping outside China, most likely from third-party e-retailers like GearBest. More than three decades after his death, Elvis Presley is as popular in Asia as ever, with fan clubs all over the region – in the Philippines, Japan, South Korea, India, Singapore and Hong Kong. Elvis also has a huge fan base in other continents, a factor that will play a huge role in the sales of the product.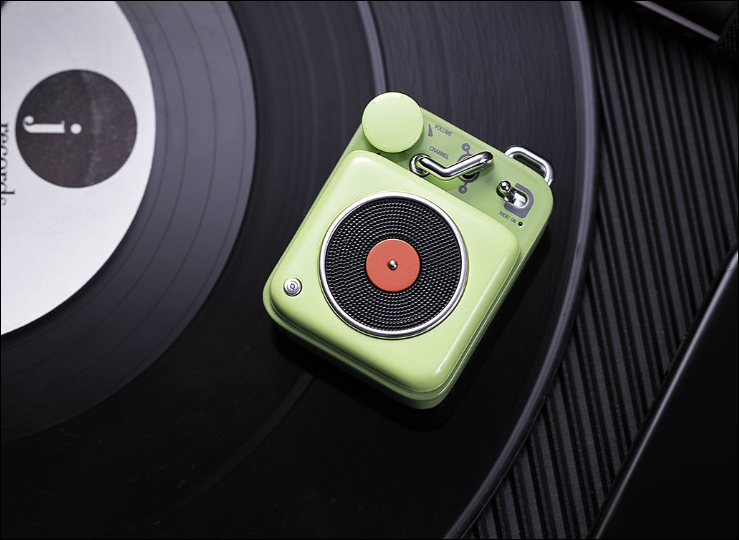 Read Also: Bluetooth certification reveals Xiaomi is working on a new Mi AI Speaker
The Bluetooth speaker isn't just riding on the back of Elvis but stands out to its mightly impressive output despite the compact size. The player measures 63 x 47 x 30mm and weighs 130g. The Atomic Player is made of a zinc-aluminum alloy with a retro-green finish and some silver-colored parts. It gets its power from a 400mAh built-in battery juice which is said to last up to 7 hours on a single charge and charges via a MicroUSB port.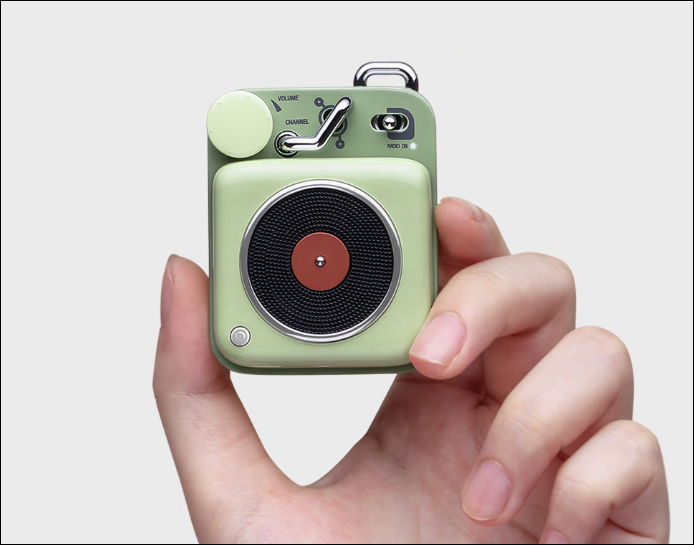 It comes in a colorful box which contains a small carrying bag, a lanyard cable, and a braided cable. Its retro player-like design and attractive green colour are eye-catching. Aside from functioning as a Bluetooth speaker, the Elvis Presley Atomic Player B162 can also connect to wireless networks and stream music from a bunch of services including Apple Music, Netease Cloud Music and QQ Music. Owners are required to download the OhPlay app. It also has a built-in FM radio (120KHz – 20KHz).
The device is presently available on Xiaomi Youpin for interested buyers in China.
(source)