Xiaomi Mi Mix 3 launch countdown page pops up online, listed with Snapdragon 855!
Xiaomi Mi Mix 3 is rumoured to launch on October 15 which is barely four days away but the Chinese giant is yet to officially disclose a launch date for its upcoming flagship. Notwithstanding, the media remains agog for the third-gen Mi Mix. A countdown page has even appeared online with the digital clock ticking by the second to the launch. According to reports, the page popped up on Sogou, a popular search engine in China, when some netizens searched for the keyword "Xiaomi Mix 3". We were able to confirm this by visiting the website m.sogou.com on mobile and searching for the same keyword. The countdown page appeared on top of the search results and it counts down to 2 pm on October 15. You can access the page using this article's source link.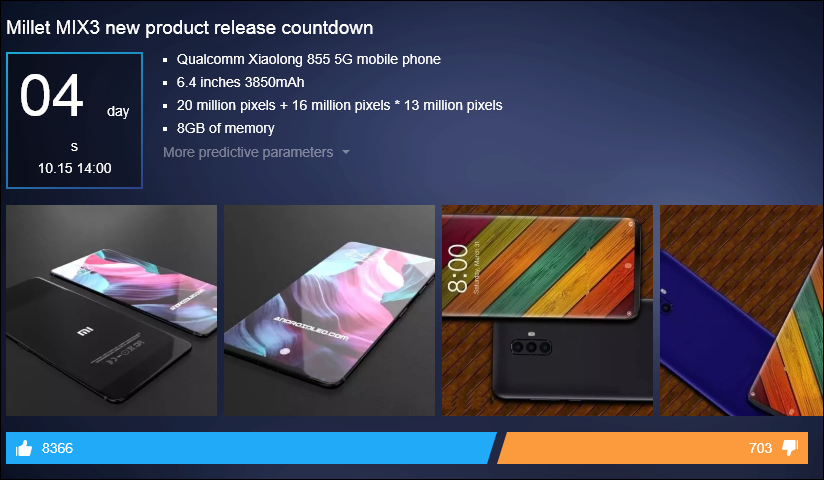 The page even contains some of the expected specifications of the upcoming model. Details revealed includes a 6.4-inch display, a 3850mAh battery, 8GB of RAM and 256GB of storage. The device is also listed as coming with a 16MP + 13MP dual rear camera set up while at the front is a 20MP selfie camera even though the renders suggest a triple rear camera setup.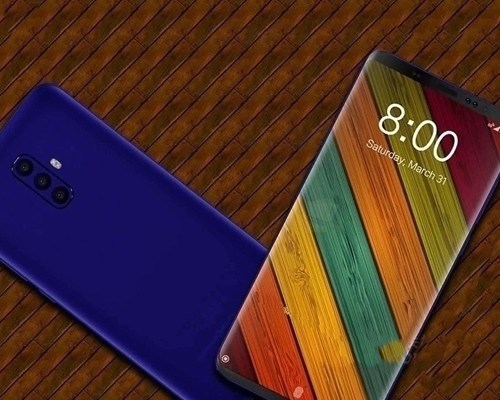 Related: Xiaomi Mi MIX 3 pricing, image and key specs appear on Russian retailer site
In a surprise twist, the device is listed as coming with an unannounced Qualcomm Snapdragon 855 chipset! This hardly looks like a possibility, anyway, since Qualcomm is yet to announce the next-gen chipset. Some renders of the device also accompany the countdown page. The design of the renders may not actually represent the real design of the model. The entire countdown page looks like what is based on the same rumours and speculations making the round on the web. We wait for Xiaomi's official announcement of the launch date.
(source)