Razer Phone 2 getting transparent color option soon
by Simran Singh ago0
Yesterday, Razer announced its second edition of the gaming smartphone, Razer Phone 2. It packs some good upgrades over its predecessor with similar pricing. Razer has made it available with the "Razer Chroma RGB logo" for customisable RGB lighting. It's available only in a couple of colour options. In order to give users more options to choose, Razer will be introducing a clear glass back variant of the device very soon.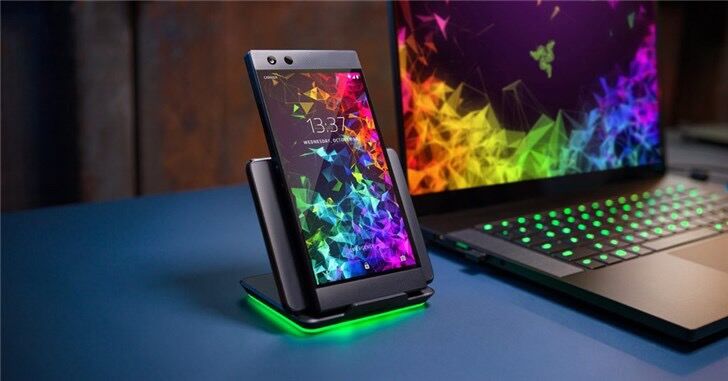 Razer's design will beautifully fit into the transparent module showing its rugged and functional design. It's not a new thing, Xiaomi (Mi 8 EE) and HTC (HTC U12+) already have devices featuring a transparent back. In the year 2015, famous YouTuber JerryRig peeled off colour from glass-backed phones gathering a good reception. Later, with popularity, OEMs started producing devices with transparent designs.
The transparent Razer Phone 2 will give users an extraordinary look of internals with the RGB Led lighting. We hope it will make a special place among the fans of the Razer gaming smartphones.
Currently, there's no information regarding its availability and pricing. It's also not clear that whether it will bring any change in its internals or not and will be a fully transparent or translucent on the backside. We are looking forward to some more details about the transparent Razer Phone 2.
Additionally, Razer Phone 2 carries Qualcomm Snapdragon 845 SoC with 8GB RAM and 64GB/128GB internals storage. Users can also expand the external storage to 1 TB via a microSD card. It runs on Android 8.1 Oreo with a 4000 mAh battery. Razer phone 2 carries a 5.72 inch IGZO LCD QHD display with a resolution of 2560×1440 pixels. In connectivity, there's a 24-bit USB Type-C DAC, Bluetooth, WiFi, GPS and much more. You can read all about the Razer Phone 2 from our launch article here.
It's camera department sports a dual camera of 12-megapixel sensors on the rear side, while there's an 8-megapixel sensor on the front for selfies.
(Via)