Huawei P20 drops from the 21st floor, some features still work!
Can your phone survive a fall from the 21st floor of a building and still work? We doubt if even the rugged smartphones around like Blackview, Nomu models can survive that. But a user of the Huawei P20 has an interesting story to tell after his phone accidentally slipped and fell while he was at the balcony of the 21st floor of a building. The owner had expected the phone to disintegrate completely when it hit the ground but that didn't happen. Sure, the P20 model took some heavy bashing as a result of the fall but curiously, the phone did not stop working. As can be seen on the pictures shared, the phone still stayed powered on.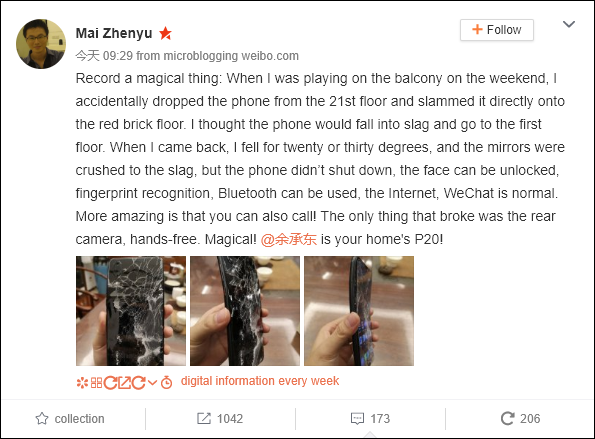 According to the owner, some features even continued working seamlessly. Features such as Face Unlock, fingerprint sensor, Bluetooth. Apart from physical damage to the fuselage and a broken rear camera, other features and apps such as the internet connection, WeChat etc still works normally. You can even receive calls with the phone.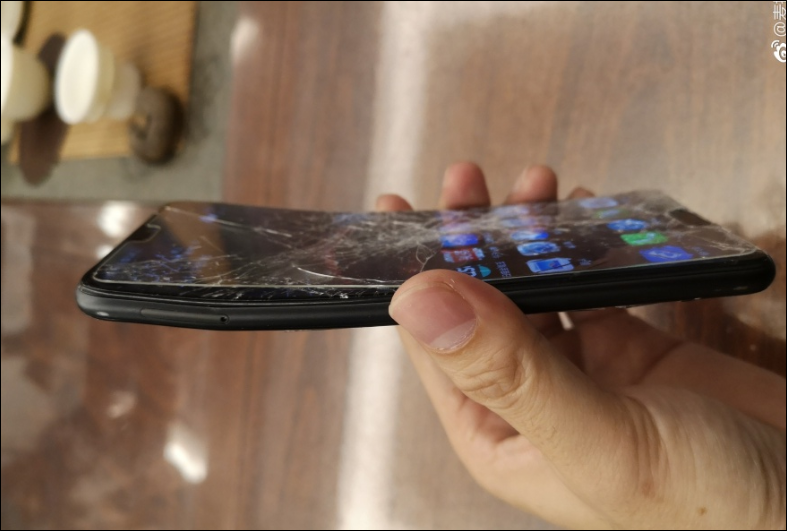 Read Also: OnePlus 6T 'Ultimate Limited Editon' listed on Swedish retailer, limited to 100 units
This obviously extols the build quality of the P20 as the height is more than 50 metres and way above the 50 metres drop-standard of most mobile phones. So, the device was just plain lucky to have survived the fall from such a height. Huawei China has offered to fix the phone. We're sure the company may end up doling out a new one. It is also adviced that users get a protective casing.
(source)