The Xiaomi Mi MIX 2s that was announced in March this year is the company's smartphone to carry support for wireless charging. Today, Xiaomi has confirmed that the MI MIX 3 that is launching on Oct. 25 will be equipped with faster wireless charging technology.
The Xiaomi Mi MIX 2s carries support for Qi standard 7.5W wireless charging which is the same wireless charging rate supported by the Apple iPhone X from last year. The newly announced Huawei Mate 20 series of flagship phones are equipped with faster 15W wireless charging technology. Now that Xiaomi has confirmed that faster wireless charging is arriving on the Mi MIX 3, it may carry support for 10W or higher faster wireless charging technology.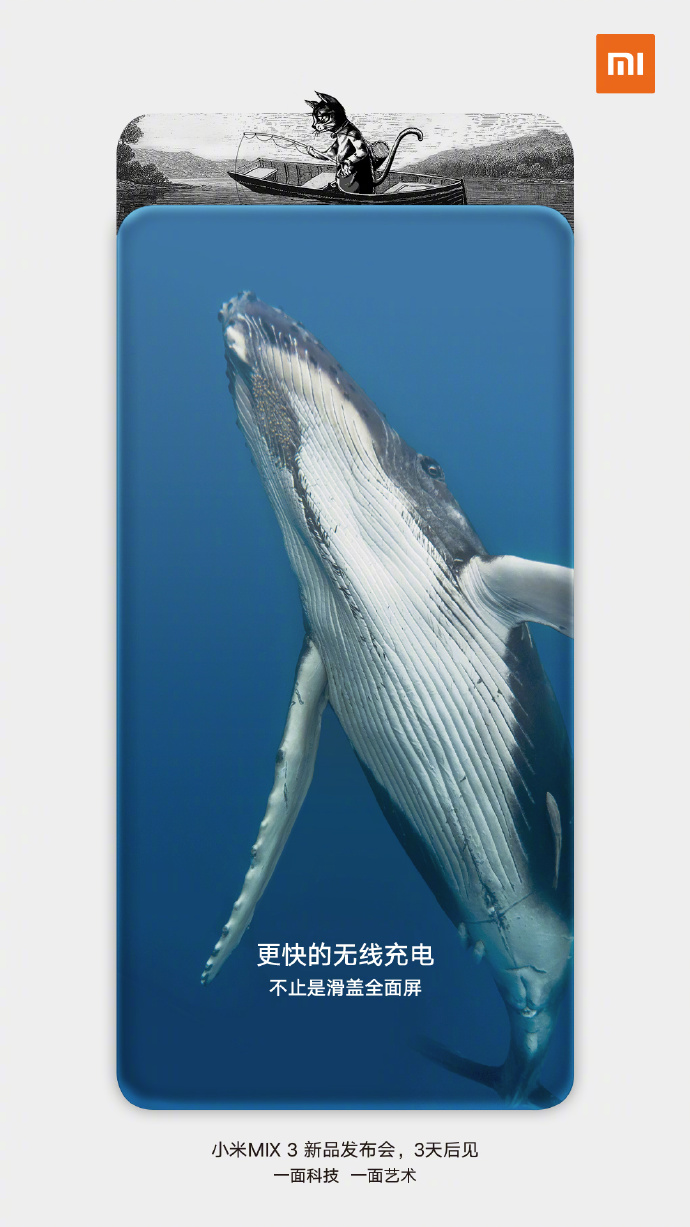 Xiaomi Director of Product Management Donovan Sung has revealed that the Xiaomi Mi MIX 3 will carry support for 960fps slow-motion video shooting which is on par with recent flagship phones such as Samsung Galaxy Note 9 and Huawei Mate 20 Pro. This could mean that the MI MIX 3 will be arriving with new memory enabled camera sensors.
Xiaomi has already confirmed that the Mi MIX 3 is equipped with LED-enabled dual front-facing cameras. The smartphone was recently spotted in a leaked video that suggested that the Mi MIX 3 will offer an impressive screen-to-body ratio of around 95 percent. The Snapdragon 845 chipset will be the driving force of the smartphone. Initial reports have claimed that it will be equipped with an in-screen fingerprint reader, but a recent leak had revealed that it will be coming with a regular rear-facing fingerprint scanner.
Xiaomi has claimed that the Mi MIX 3 will be the first smartphone to arrive with 10 GB of RAM and it will also carry for 5G connectivity. The rumored regular variants of the Mi MIX 3 include 6 GB RAM + 128 GB storage, 8 GB RAM + 128 GB storage and 8 GB RAM + 256 GB storage.  The handset is expected to arrive in the market in color options like Black, Emerald Green and Sapphire Blue.
(source)