UMIDIGI A3 and UMIDIGI One Pro global presale now live on AliExpress
The last quarter of the year is always a busy shopping season globally. Chinese e-commerce store AliExpress has its big double eleven (11.11) day which usually holds on November 11 with record sales figures annually. UMIDIGI is positioning itself in a good position to grab a slice of the pie as it has listed two new models fresh out of the oven on global presale. The newly announced UMIDIGI A3 is now available for $75.99 while the UMIDIGI One Pro will be available for $149.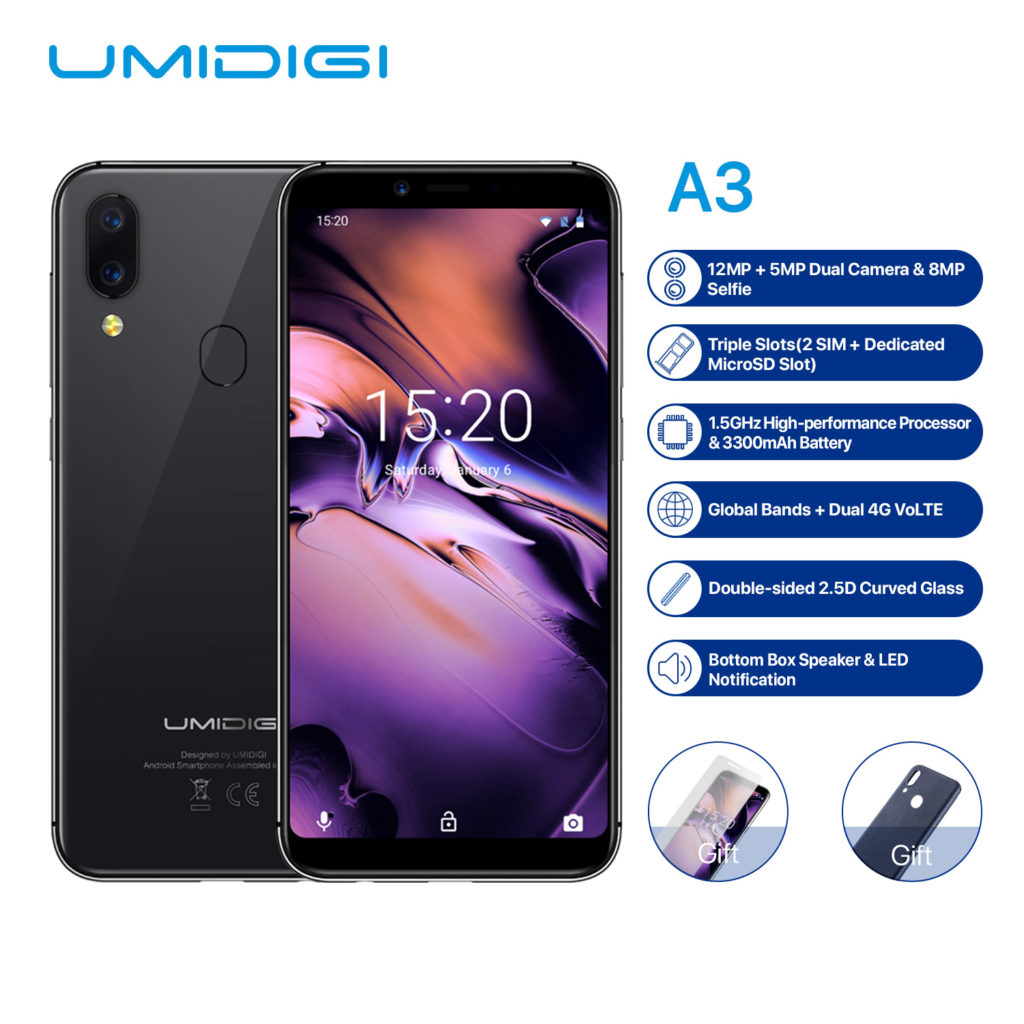 To get the sleek UMIDIGI A3 for $75.99, you'll need to deposit $7.6 now and then pay the balance of $67.99 on November 11 during the 11.11 sales. This window will be open for 2 days  (November 10, 2018 07:00:00 PT to November 12, 2018 04:59:59 PT) after which the order is confirmed. Interested buyers who fail to make the balance payment will have their deposit refunded. The A3 will be available for just $79.99 on November 11 and November 12 after that, the price of the UMIDIGI A3 will berth at $85.99, a huge $10 higher than the presale price.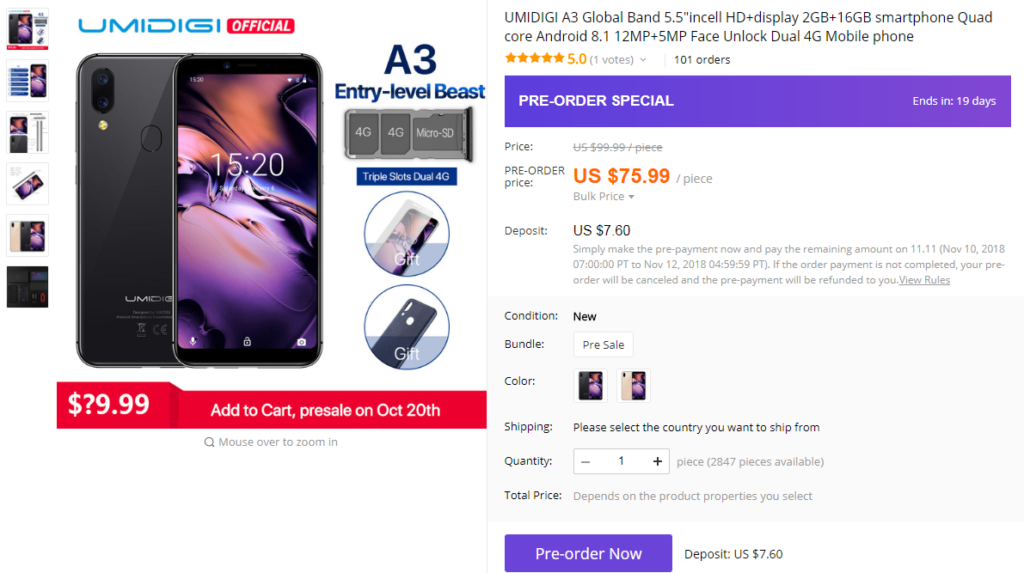 For the UMIDIGI One Pro, you'll need to pay a deposit of $15 and then pay the balance between November 10 and November 12 to avail the device for $149.99.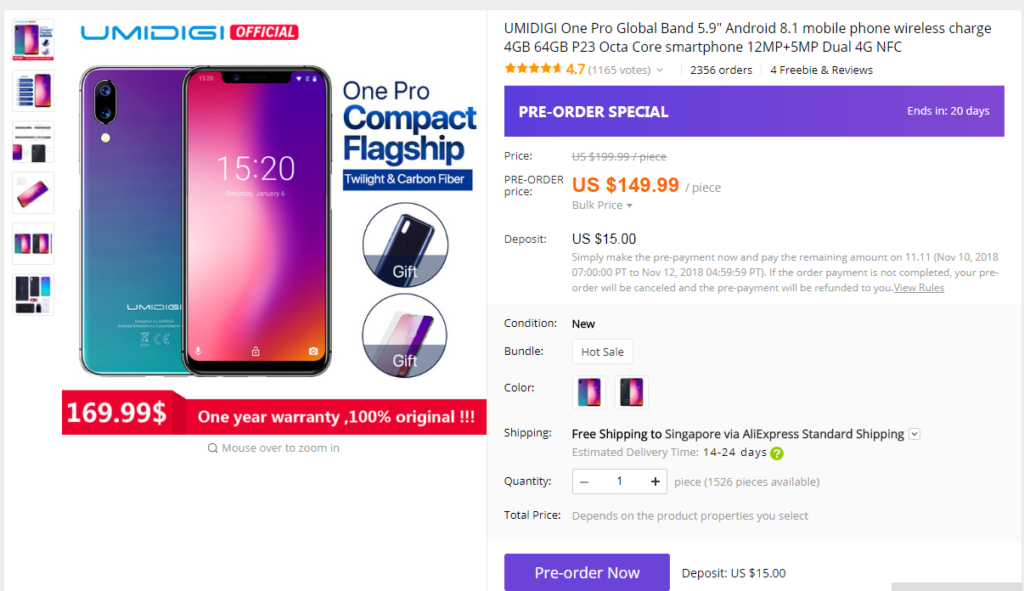 You can find out more about the UMIDIGI A3 from our launch article. On its part, the UMIDIGI One Pro comes with a 5.9-inch 19:9 ratio full-screen display. On the internals, you get a MediaTek Helio P23 processor backed by 4GB of RAM while there is 64GB of storage onboard. The device also comes with a dual 12MP+5MP camera setup which provides perfect bokeh effect. The UMIDIGI One Pro also supports 15W wireless fast charge and 18W fast wired charge, which are really rare functions in this price range. That's really cool for this beautifully designed smartphone.