Ulefone Armor 3T GPS test affirms its precision and accuracy
Ever since the rugged Ulefone Armor 3T was announced, the device has been subjected to several durability tests with the credibility of the phone also put on the stake. We've seen the battery getting tested as well as several vehicle crash tests being conducted to affirm the ruggedness of the walkie-talkie phone. A compatibility test was also carried out which shows the device will work with any walkie-talkie which uses the same 400-470MHz frequency range. If there are still "doubting Thomases" who are still not convinced about the device being a great model for the outdoors, Ulefone has released yet another video which is a test of the GPS feature onboard the phone.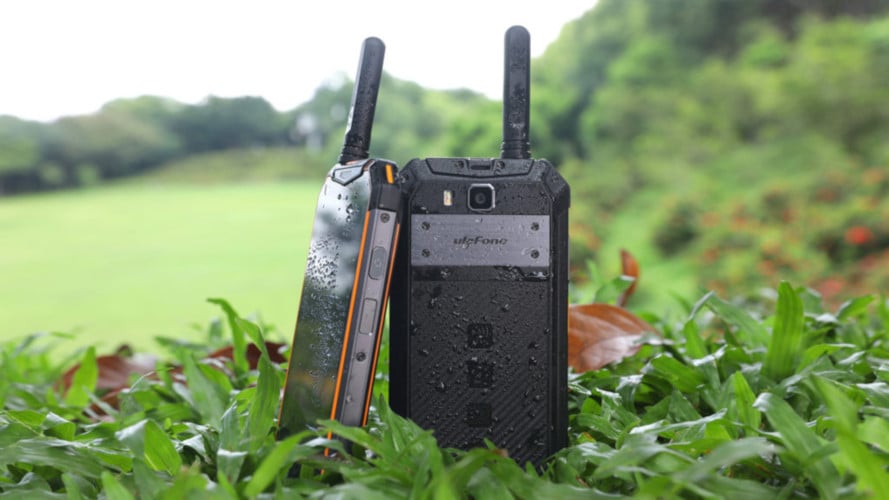 A precise and accurate navigation system is a vital feature for people who often go outdoors or take adventures. Ulefone says the Armor 3T rugged Walkie-Talkie phone is the perfect kind of phone for such persons. It is the first model globally to function as a rugged mode as well as an offline walkie talkie which can still work even when you are out of GSM network coverage area.
As a fitting rugged walkie-talkie phone, the Ulefone Armor 3T comes with IP68/IP69K waterproof and dustproof certification. The outer case has also passed the MIL-STD-810G military drop test standard. Here is the video in question.
In this video, we can clearly see the GPS is precise in showing the path and each little corner is accurate in the phone map, which means GPS is reliable if you need to deploy it for an if you need it in the adventure.
On the specs end, the Ulefone Armor 3T is powered by an Helio P23 processor, paired with 4GB of RAM and there is 64GB of internal storage onboard. The device packs a monstrous 10300mAh battery onboard. As for the camera, there is a 21MP Sony sensor at the back while at the front is a 13MP selfie shooter. Ulefone Armor 3T also supports face unlock and has a rear-mounted fingerprint sensor. The device comes with NFC and Google Pay and runs Android 8.1 Oreo OS. Worthy of note is that the phone supports global frequency bands.
Read Also: Ulefone Armor 3T campaign on Indiegogo reached 250% backing!
The device is still available on Indiegogo for funding and that has seen tremendous success. The campaign will end next week after which the device will go on sale for $369, up from the campaign price of $314. In a related development, the Ulefone Armor 3 which belongs to the same series but is without the walkie-talkie feature has opened for preorders on Banggood. The device is priced at $259.99 during this pre-sale campaign. The pre-order will be open for one week after which the price will be reverted back to$346.65.