Apple launches a new MacBook Air with Retina Display, Touch ID and thinner bezels
U.S technology giant Apple has finally launched a new updated version of the MacBook Air. The laptop is Apple's bestselling and cheapest laptop model and it is o surprise an updated version is coming now.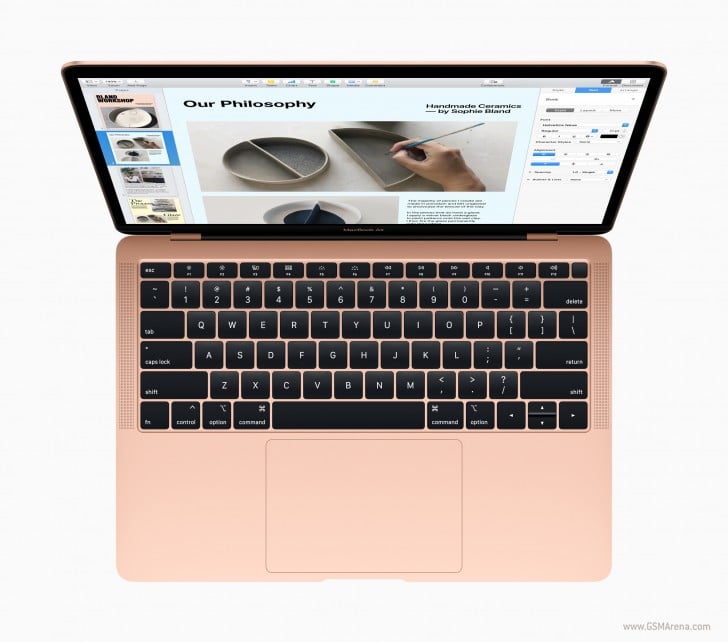 The Apple MacBook Air features a 13.3-inch Retina Display with a resolution of 2560x1600pixels. The laptop also comes with trimmed down bezels that is 50% narrower than those of its predecessor. The laptop also comes with a modern-looking design that has glass coverage up to the edges. Apple still retains the FaceTime camera at the top but the screen has some improvements as it can show 48% more color.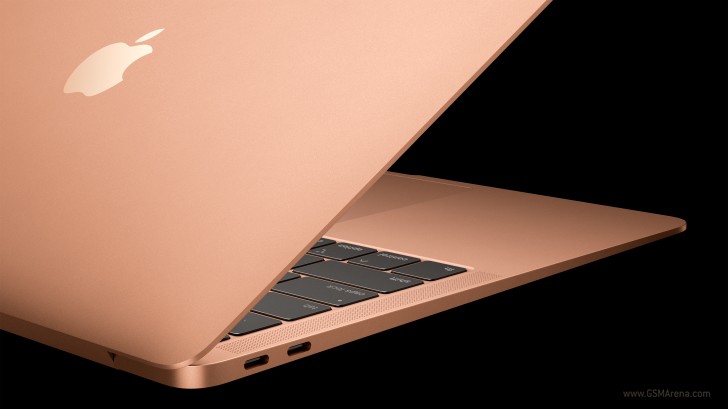 It utilises the 4th generation butterfly keyboard which Apple says is more precise and responsive than ever. Its keys are individually backlit. The trackpad is now Force Touch, with 20% more surface area. Even the speakers also got some upgrade as it is 25% louder and come with two times the bass of its predecessor. The MacBook Air packs two Thunderbolt 3 ports, through which you can connect a 5K display or even an eGPU if you so wish. The new MacBook Air is made entirely from recycled aluminium, and it has 17% less volume than the older model. Its 10% thinner at 15.6 mm, and it weighs just 2.75 pounds (that's 1.24 kg).
Read Also: Apple announces new iPad Pro with slim bezels and new Apple Pencil
In addition, the laptop is embedded with the T2 chip which first made its debut on the MacBook Pro. The T2 chip powers the Touch ID and ensures that the Touch ID software loaded at boot hasn't been tampered with and also enables Hey Siri voice assistance. The laptop is powered by an 8th-generation dual-core Intel Core i5. It also comes with 1.5TB of storage and up to 16GB of RAM. The laptop is touted to last 12 hours for web browsing and 13 hours when playing movies off iTunes.
The MacBook Air comes in gold, space gray, and silver and is already available for pre-order. The prices starts at $1,199 and it will officially go on sale November 7.
(via)