Meizu MX3 camera test example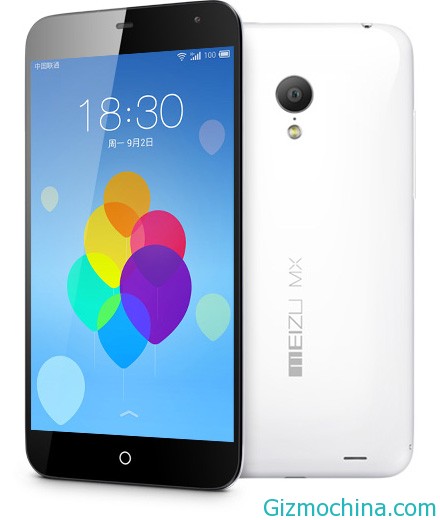 Meizu MX3 has been officially launch on the market few days ago and now we have few picture example that taking by Meizu MX3 Android smartphone. This picture show to us how the Meizu MX3 camera can handle your photography in your daily basis.
Meizu MX3 upgraded sensor and aperture capabilty, a second generation of blue glass filters, gyroscopes and other new features  will bring MX3 imaging quality more improvement?
Meizu MX3 upgrade to the Sony IMX179 top back-illuminated sensor chip camera (1.4μm photosensitive pixels), the second generation of blue glass filters, zero-delay camera technology, the fourth generation of the white balance algorithm, support 20 / sec high-speed continuous shooting, five-type lens, F/2.0 large aperture, 74 ° wide, real-time filters , 1080P 30 frames / sec video, real-time echo panoramic camera, gyroscopes focus, HDR Wide Dynamic, face recognition, gesture photographed.
As a comparison: MX2 main camera has 8 megapixel back-illuminated, 1080P 30 frames / sec video, wide dynamic, nine high-speed continuous shooting, four directions panorama mode, gyroscopes focus, smile pictures, gestures photos, 74 ° angle, blue glass filters.
However, no amount of words did not really making proofs came to power, the following let everyone enjoy the freshly outdoor photo results.
Part I: Sunny (layout does not fit, please click to enlarge)
You can see, the Meizu strength after penance in MX3 camera head with very good expression.
Then, is the MX3 unusually strong (insane) 30 Continuous function: method of operation is – hold the capture key down!
(Click to enlarge)
Panoramas: MX3 supports 360 ° panorama shot, so if you stand on the center ……
You can ……
↑ shoot this scene …… Ganmian skin
Or ……
↑ This ……
Of course, this is just cite a failure of the shooting case (I was anxious to catch their IQ am)
↑ ↓ such as the composition was almost
Need to mention that, MX3 default (when vertical grip) is a horizontal panorama, horizontal grip will also automatically become a vertical panorama.
Detected and started moving panorama shooting, as long as you stop, the phone will soon finish panorama shooting and automatically save – the downside is that you want to pause and temporarily escape some of the "unsightly objects" is impossible.
Video recording: MX3 support 1080P @ 30fps video recording, measured 12 minutes to reach 1.2GB data capacity of the giant it.
Because the amount of data is too great, it is strongly not recommended when shooting 1080P video on the phone "power saving mode." Otherwise, lag will be very serious.
Indoor Still Life Flash OFF / ON contrast
PartII: cloudy
Jingxian submarine
Around the river, corrugated clear
Ship shadow
↑ ↓ mixed here into two panoramic
Cloudy 30 CS:
Cloudy Video: Still 1080P (afternoon wind that big)
Part III: Night
Flash is not open
When shooting night scenes in the beginning I would like to try to open a special "light mode", but found that the scope of automatic transmission instead of better. "Second generation white balance" (AWB 2.0) results in a lot higher than the MX2.
Night 30 Continuous:
Night Video: Record 1080P is a very expensive CPU processing resources work … embarrassing …
Part IV: Summary
Multi-day use down, MX3 8-megapixel main camera left me a deep impression. Since the aperture and macro performance improvements, you may even want to stick very close to photograph clear – the vast majority of cases, the automatic mode on it. As for video recording, open the resource consumption of a large 1080P – either CPU or memory – to turn off the power saving mode to shoot it.
Meizu MX3 continue to streamline the camera 's menu, this "confidence" can be said unashamedly. Operation, the zoom operation conducted by sliding up and down the side; volume keys also guested shutter function.
If you really want to Tucao, or MX2 on doing it – is required by default lateral shoot video, or transmitted to a computer on it would rotate 90 degrees. Support 720×1280, or 1080×1920 resolution automatically rotate to perfect.