Meizu MX4 pictures leaked – experts give mixed reviews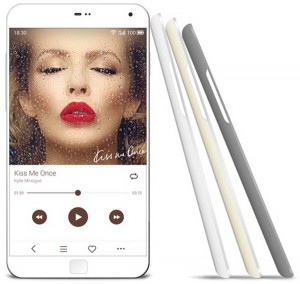 Pictures of 'top of the range', Meizu MX4 called the MX4 Pro, have recently leaked online. The phone is expected to appear at this year's IFA on 2nd September at Berlin. Information collected from recent leaked pictures of these phones suggests two versions of the handset will be available. The MX4 Pro is significantly different from the MX4 and looks sleek and more premium. This phone is touted to carry a 5.5 inch glass with 1536 X 2560 pixel resolution. It is also equipped with a 20.7 MP camera accompanied by a LED flash. Photos suggest that the MX4 Pro has an all metal frame. However, the back cover seems to be of plastic and may be replaceable.
The unveiling on 2nd September, just a week before the launch of the new iPhone, is being seen by many as a stunt to 'steal Apple's thunder'. The success of such an activity is still to be seen.
The leaked pictures have received mixed reviews about the new handset. On one hand, there seems to be little hue and cry about the looks of this handset (many have found them to be simple, ordinary and nothing exciting) while on the other the experts find the technical specifications a little hard to believe. As for now, all we can do is wait and watch as MX4 Pro makes its official appearance next week at IFA Berlin.