Vivo X5Pro To Feature A Massive 32MP Front Facing Camera!
We all know that Vivo is all set to unveil its flagship, the Vivo X5Pro on May 7. We already know some of the features of the device like 2.5D glass design. 6-inch display and Snapdragon 615, however just a few minutes ago, Vivo revealed a very important feature of its upcoming device, the front camera.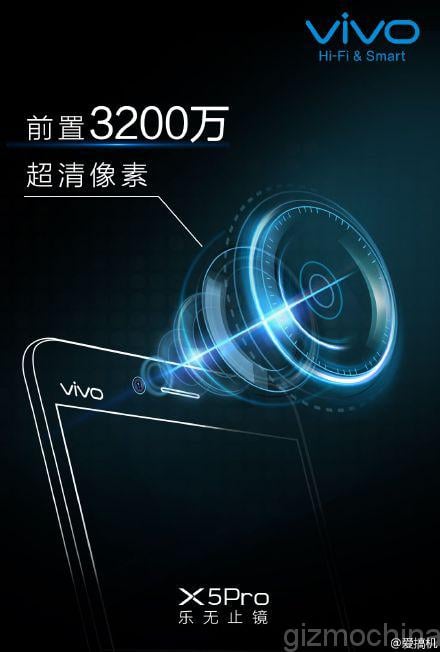 It looks like Vivo X5Pro will come with the most powerful front camera on a smartphone. As you can see in the image above, the phone is said to be capable of taking highly detailed 32MP resolution images, which should produce extremely good selfies. This will be great news for all selfie lovers.
However, remember that the 32MP images that will be captured by the front camera will most likely be the result of digital stitching wherein software algorithms produce such high resolution images from just a regular camera sensor. We have seen a similar tech on OPPO Find 7 which produces 50MP pictures. So, expect something similar on the upcoming Vivo device. The actual front camera sensor should be of 13MP or 8MP resolution.
RELATED: CHECK OUT HOW OPPO FIND 7 PRODUCES 50MP IMAGES
Still, given that the front camera is capable of producing such high resolution images, the technology used should definitely be interesting.
We have already covered the specs and other details of the Vivo X5Pro in our previous article published a few hours back, so you can check them out for more information.
The company will officially unveil the device on May 6,which is just more than week away. So stay tuned for more information.