Bluboo Xtouch & Xtouch Pro brings high-end specs in a compact body
Bluboo is really stepping up its game in the past couple of months. In the low end segment, the company is all set to release the cheapest MT6735 quad-core 64-bit smartphone. Now, we have received new information which states that the earlier rumored Bluboo Xtouch and Bluboo Xtouch Pro are almost finalized with a release sometime later this month.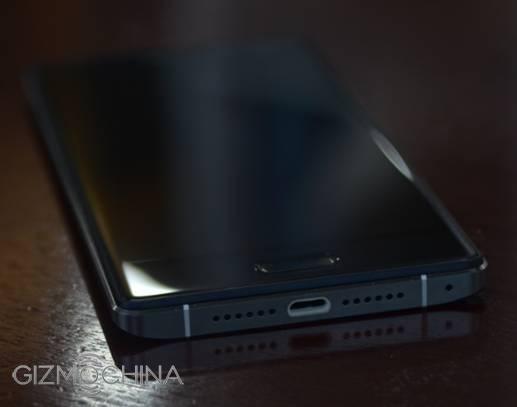 The company is really trying hard to capture the high-end segment with these two devices. The Bluboo Xtouch will feature the mid-range MT6753 octa-core chip which is ideal for your everyday performance. Under the hood, there will be 3GB of RAM and 16GB of storage. Both the models are aimed at the compact market – those who like 5-inch screens. But it will feature a resolution of FHD 1080p which means the pixel density is going to impressive. As for the camera, at the back, there will be a 13MP Sony IMX214 sensor that can take pretty good shots while up front, there's a 5MP shooter.
While these specs are pretty good, the real highlight of the phone is going to be its 2.5D glass up front and 3D back cover enhancing the overall looks of the device. Further there's a front facing fingerprint sensor as well. As for the battery, there's a decent 3050mAh which should easily last an entire day, thanks to the efficient chip and smaller display.
If you want even better specs, then Bluboo is also going to offer an enhanced version called as the Bluboo Xtouch Pro. This is the same model that was previously called as the Bluboo X500 Pro. Under the hood, the company has upgraded the processor to Helio X10 MT6795 octa-core chip with 4GB of RAM and 64GB of eMMC 5.0 storage. The display remains the same, a 5-inch FHD 1080p made by JDI. However, in the camera department, you get a powerful 20.7MP Sony IMX220 sensor at the back, and an 8MP front facing shooter for selfies. Even this model comes with 2.5D glass at the front and 3D back cover. The battery remains the same, 3050mAh capacity which should be enough for a day's usage. Even the Pro version features a front facing fingerprint sensor.
It is said that the Bluboo Xtouch will be announced sometime in October this year. However, we still have no idea about the launch time of the Bluboo Xtouch Pro. Also, the pricing of the both the models are still not available.
These are some pretty high-end specs and we really hope that Bluboo manages to keep the price to an acceptable level. The phone looks good, and if priced right, it could sell pretty well.
Let me know your thoughts on both the models.