Xiaomi Sells Over 1.5 million Mi Max units in Two months, reveals Analyst
Xiaomi released the Mi Max which is its first device with the largest ever display size in May this year and the device was a huge success, receiving over 8 million registrations prior to its first flash sales. The device carried a 6.44-inch display while it was moderately priced at 1499 yuan ($224).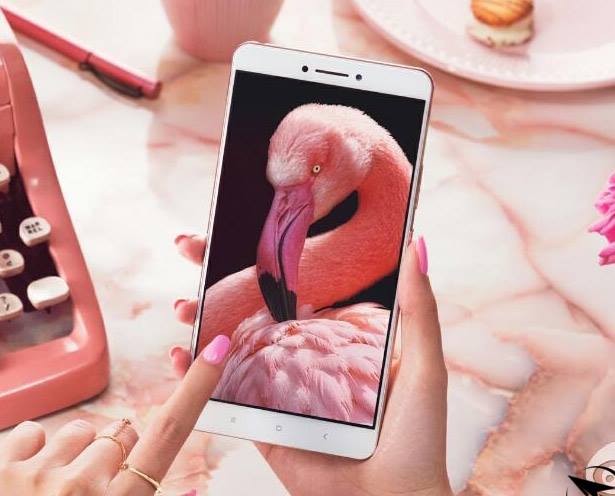 Just two months after it first went on sales, it has been reported that the massive phablet has recorded over 1.5 million sales during this period. This was revealed by an analyst, @Kevin Wang who stated this figure from the view point of supply chain, since the Xiaomi Max has been on sale for two months, it had shipped more than 1.5 million units.
He further adds that this is a great achievement considering no other 6-inch smartphone has managed to achieve this feat.


The report was forwarded by CEO Lei Jun saying the Xiaomi Max is the best choice for users who love large screen devices. This seem to lend credence to the assertion that over 1.5 million Xiaomi Mi Max units have been sold in just two months.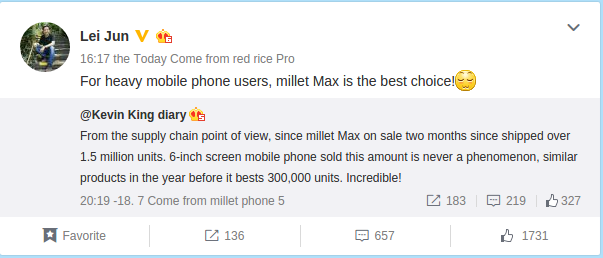 Read More: Xiaomi Max Receives Over 8 Million Registrations for the First Flash Sale
The opening up of more offline sales channels could see the Mi Max and other Xiaomi devices make monumental sales records at the year's end, considering their cheap pricing.