Alleged Meizu Smartwatch appears in leaked Render image
Meizu had long been rumored to be planning for the release of its first smartwatch but that hasn't happened, yet image renders of what is said to be Meizu's smartwatch have continued to surface.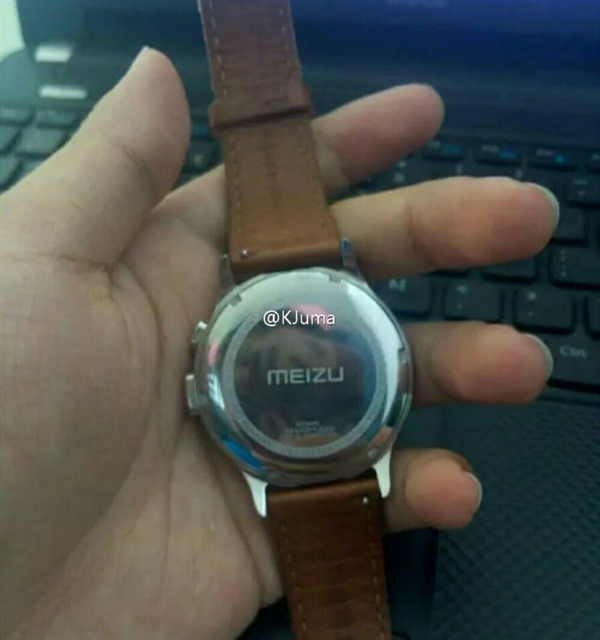 Most recently, render of the Meizu smartwatch again surfaced on Weibo showing the back view with the Meizu logo engraved on the back casing. Just like previous leaked images, this render shows the Meizu smartwatch looks no different from the normal mechanical wristwatch. The allege photo reveals the smartwatch would be made of metal and would have leather straps. We've had rumors of the smartwatch featuring metal straps, meaning there may likely be more than one variant, one with leather strap an the other with metal straps. There are also control buttons on the side and the entire design shows a compact, portable watch is likely in the works.
Related: Meizu Smartwatch coming soon? Alleged Box Spotted!
Meizu had teased the announcement of a smartwatch about two weeks back, so we already know there one coming but we are not entirely certain if this is the real Meizu smartwatch. It is worth mentioning though, that the watch featured on this leaked render looks different from the one spotted sometime last year at the Hong Kong Electronics Fair which never saw the light of day till date.