Nokia 6 Registrations Now over 420,000 Ahead of the First Flash Sale
Nokia 6 is proving to be a potentially successful smartphone, even when it is yet to go on sale. The phone was recently announced in China and immediately went up for pre-orders or registration or reservations, whichever you choose to call it. The reservations were reported yesterday to have surpassed 230,000 persons in just 24 hours after it opened for reservations in Jingdong (JD.com).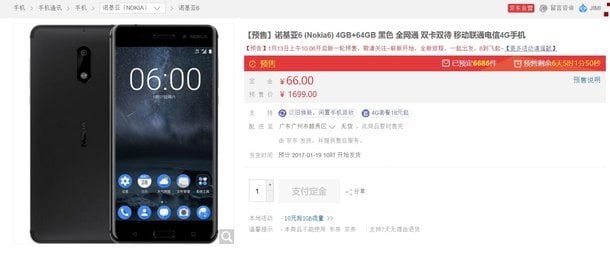 The latest report from that end says that the figure has almost doubled, as it is reported to be in the tune of over 420,000 persons in just two days. Surprisingly, there is up to four days left before the device goes up on its first flash sales, so the figure may even pass 1 million persons. As stated earlier, there are two categories in the registration. There is a zero yuan reservation and another one which required those making reservations to pay a 66 yuan price with a membership benefit attached. The free reservation package has so far seen 411,470 persons indicating interest in that package., up from 229,000 a day ago. The 66 yuan category has also risen to 9,211 persons but it is no longer available any more. Only the zero yuan registration is still open on Jingdong presently.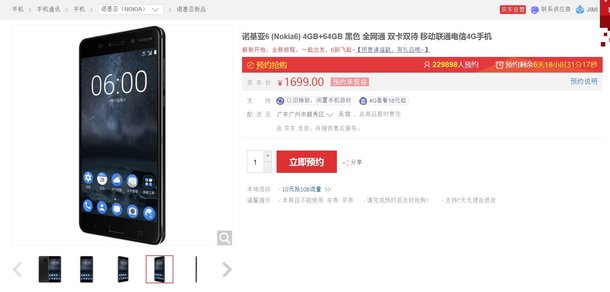 Of course, this total figure is expected to rise further in the next few days and bear in mind that the device will go on sale starting from January 19. So, there is still four clear days left for those who are still interested in participating in the reservations for its first flash sale. We must point out that not all of the registrations will translate into actual sales.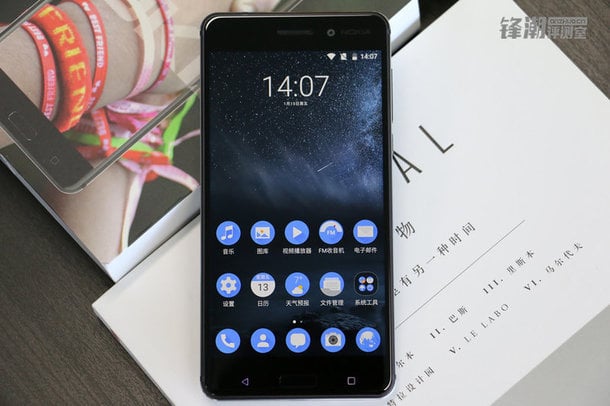 Read Also: Nokia 8 Leaks: Alleged Real Device Spotted In New Videos; Pegged to Launch at MWC 2017
The Nokia 6 is a sleek smartphone that comes with a modest specs lineup inside but what makes it a hot, wave-making smartphone is perhaps its sleek but rugged build, as well as durability. It is strong enough to crack a walnut shell even with the screen, so we expect a durable device which could last for ages. The 1699 yun price tag isn't too much also.
(source)