Samsung Galaxy S7, S7 Edge Sales Surpass 55 Million Units, Claims Strategy Analytics
by Anvinraj Valiyathara May 2, 2017 2:45 am0
At present, the Samsung Galaxy S8 and Galaxy S8+ are hogging all the limelight. However, its predecessors, the Galaxy S7 and Galaxy S7 Edge from 2016 are also immensely popular flagship smartphones. A new report from Strategy Analytics reveal that Samsung has sold more than 55 million units of Galaxy S7 and S7 Edge until the end of the first quarter of this year starting from March 12, 2016. It further states that 7.2 million units of Galaxy S7 and S7 Edge were sold in the first quarter of the year.
The higher sales of Galaxy S7 and Galaxy S7 Edge could have probably happened because of the discontinuation of Samsung's other flagship of 2016, the Galaxy Note 7 and the late arrival of Galaxy S8 duo in April this year. According to the report, Samsung had a market share of 23 percent in the first quarter as it sold 80 million smartphones out of the 92.8 million units its sold.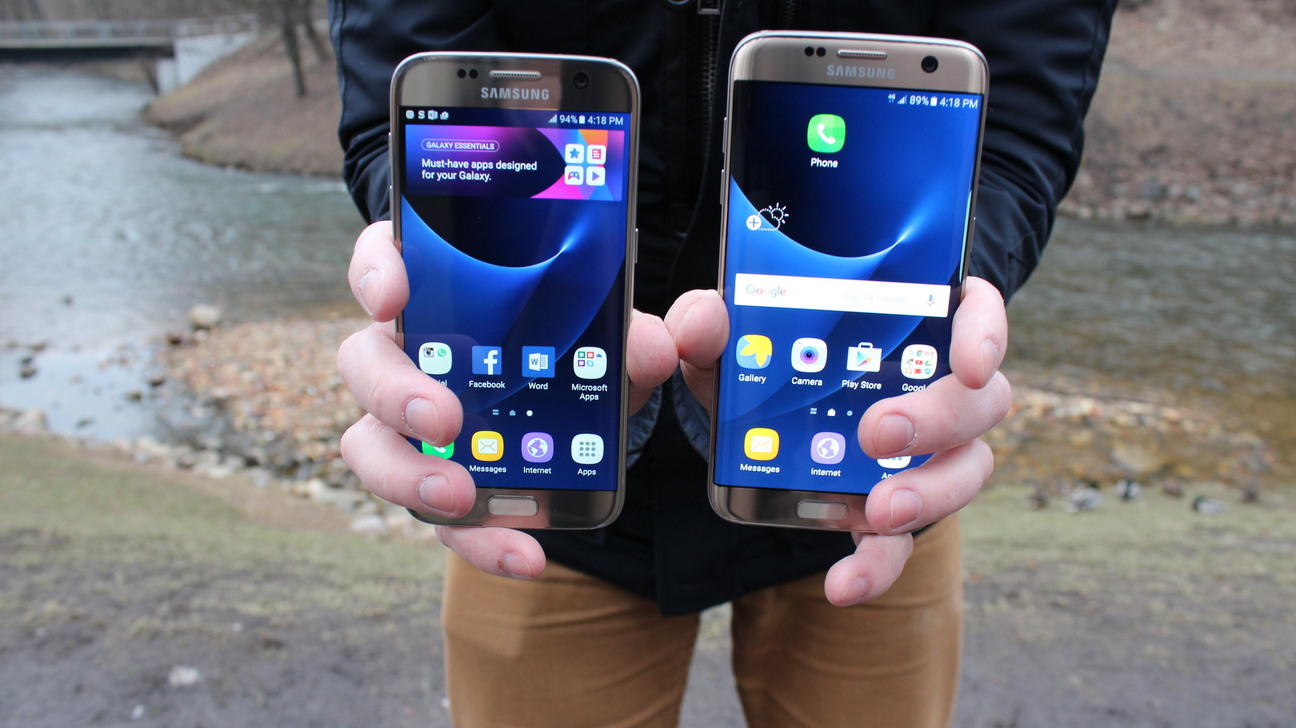 Read More: Samsung Galaxy Note 8 Renders: Infinity Display, Thinner Bezels & Quad Cameras
Since the reputation of the smartphone business was marred by the Galaxy Note 7 debacle, Samsung aims to make a full-fledged recovery by the launch of Galaxy S8 and Galaxy S8+ smartphones. Hence, both the phones are available with unmatched features like larger dual-edge curved screens, iris scanner, facial recognition, Bixby AI assistant and more.
The sales of Galaxy S8 and Galaxy S8+ are expected to surpass last year's models. There were 550,000 reservations made for Galaxy S8 and S8+ in just two days of pre-orders in South Korea. It was 150,000 than the Galaxy Note 7 and 5.5 times more than the Galaxy S7 pre-orders for initial two days in the previous year. To meet such a high demand, the South Korean company has reportedly produced twice the number of S8 and S8+ units for 2017 in comparison to S7 and S7 Edge units in 2016.
According to KGI Securities analyst, Ming-Chi Kuo the Galaxy S8 and S8+ have received phenomenal market response since their launch. The analyst had previously forecasted that Samsung would ship 40 to 45 million units this year. However, the market feedback has significantly increased for the full-screen design of the Galaxy S8 duo after their launch because of which the analyst has revised his forecast by stating that Samsung may ship 50 to 55 million units of Galaxy S8 models.