Xiaomi Mi Max 2 Battery Life Comparison Video: Floors iPad Mini 4, P10 Plus & iPhone 7 Plus
Xiaomi has released another promotional video which, this time around, highlights the battery power of the Mi Max 2. For the avoidance of doubt, the Xiaomi Mi Max 2 packs a 5,300mah battery and the video compares the battery endurance level with those of the iPad 4 Mini, Huawei P10 Plus and iPhone 7 Plus. To clear things up, the iPad Mini 4 packs a 5,124mAh battery, the P10 Plus features a 3750mAh battery and the iPhone 7 Plus uses a 2,750mAh battery.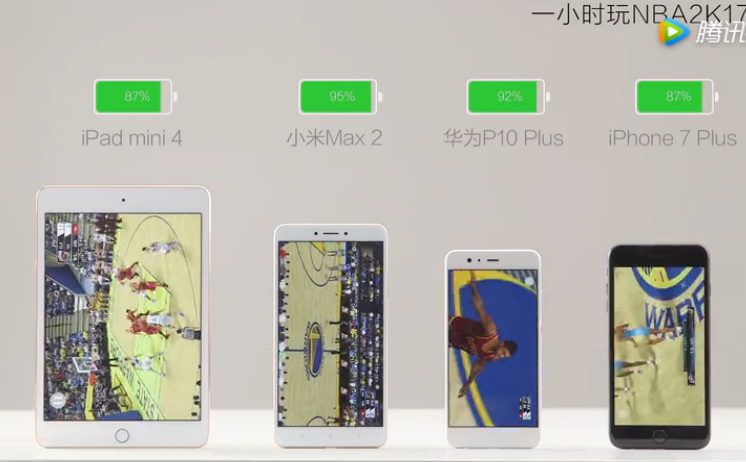 Another thing to note is that a more powerful and efficient processor is on the iPhone 7 Plus and Huawei P10 Plus. The Apple A8 chip on the iPad Mini 4 could even be more powerful than the Snapdragon 625 chip the Mi Max 2 features.  All four devices — three smartphones, and a tablet, were subjected to different activities which are things we use daily on our devices. First, the gadgets were subjected to one hour of gaming, all at the same time, running the NBA 2017 game. Thereafter, 1 hour of video chat was made on all the devices and this was followed by 1 hour of full HD video capture and then a music video was streamed online for 1 hour on all the gadgets.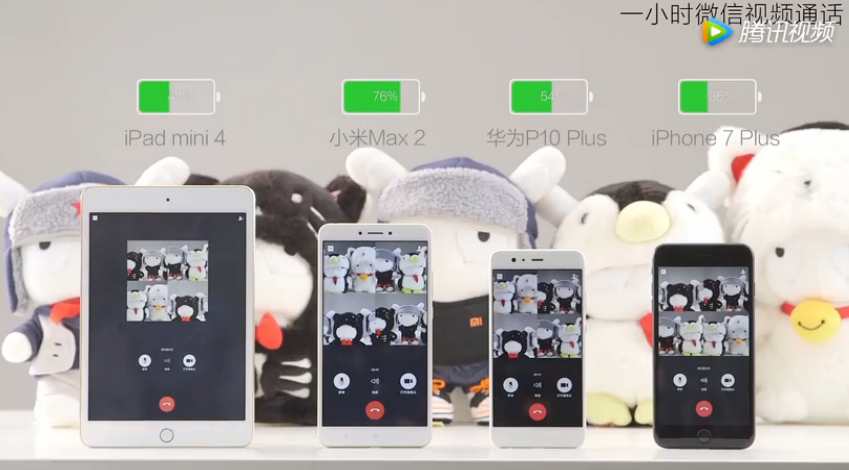 Read More: Xiaomi Mi Max 2's First Look: A Real 6.44-inch Beauty
The iPad Mini 4 was the first to run out of battery, followed by the iPhone 7 Plus and then the Huawei P10 Plus.  It is interesting to note that by the time all the three models were out of battery power, the Xiaomi Mi Max 2 battery capacity was still at 50%. This simply means the Mi Max 2 offers twice the battery power and perhaps with more battery management than the others. We cannot conclude on this yet because we haven't independently verified the test. But this is an indication that the Snapdragon 625 isn't a power hungry processor and you'll get an amazing battery life on the Mi Max 2.
If you are having issues watching the video, click here.