Moto G5S Live Images Show its Metallic Body, Twin Rear Cameras
by Anvinraj Valiyathara May 27, 2017 12:24 pm0
The Motorola Moto G5S and Moto G5S were first spotted in a leaked snapshot that was reportedly taken from a recent Lenovo conference. The snapshot revealed the different Moto devices that will be releasing this year. The leaked image showed the presence of two mid-range smartphones called Moto G5S and Moto G5S Plus. These smartphones are expected to release in the second of 2017. On Weibo, two images of the alleged Moto G5S Plus have appeared to reveal what to expect from the phone.
The first image that we have here shows the live shot of the "About Phone" screen of the Moto G5S Plus shows that the phone mentioned with a strange model number of Moto G (4) NZAE130706. The phone is running on Android 7.1.1 Nougat OS. It is powered by MSM8953 Snapdragon 625 chipset. The same SoC is present under the hood of the Moto G5 Plus that was launched in February this year.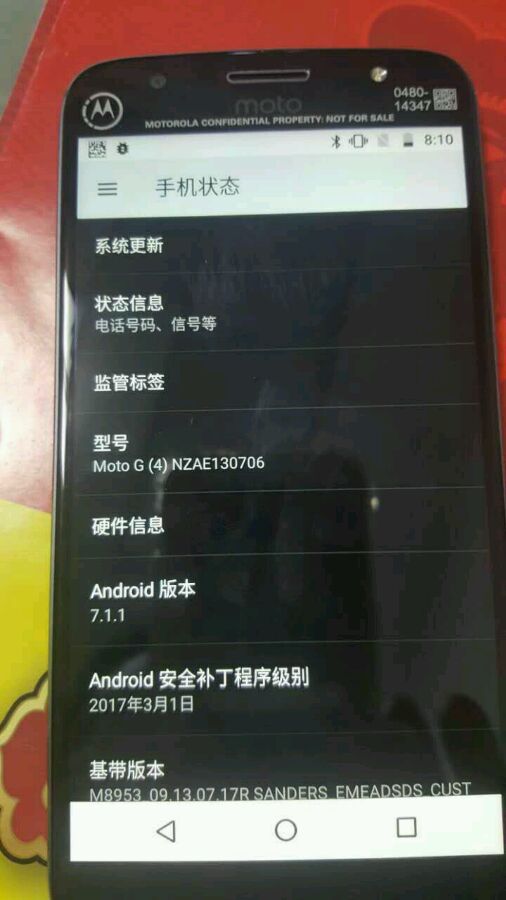 At the topside of the image, the text "Motorola Confidential. Property Not for Sale" can be seen which indicates it is a prototype of Moto G5S Plus. The image shows presence of on-screen buttons. Even though it cannot be seen in the image, it seems to house a fingerprint sensor below the display like the one present on the Moto G5 Plus.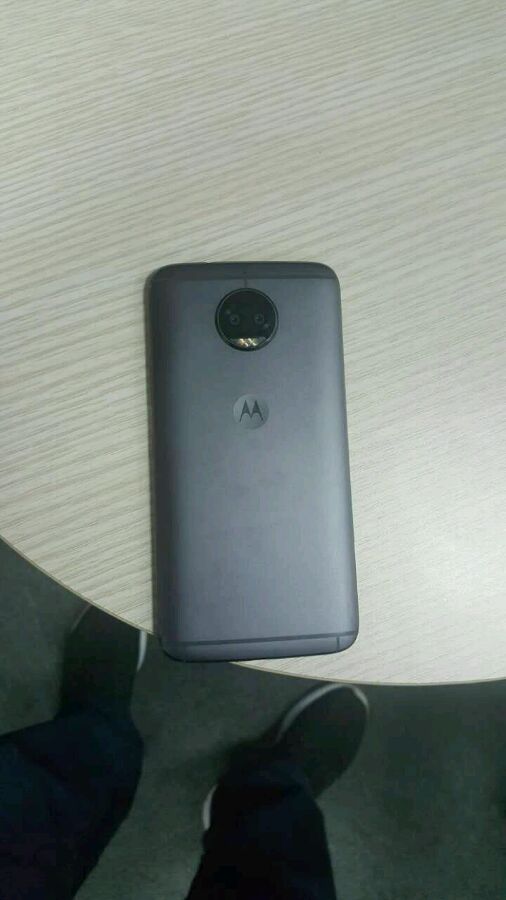 Read More: Moto G5S Leaked Renders Surface to Sport its Full Metallic Chassis
The Moto G5 Plus has a metallic back plate, but the antenna portions are carved out of plastic. Earlier this week, leaked renders of Moto G5S Plus had appeared to reveal its color variants such as Gold, Grey, Silver model with White front and Gold model with White front. The new shot also shows the Moto dimple at the rear side. However, the most striking change compared to the Moto G5 Plus is that the G5S Plus comes with a dual rear camera that is assisted by dual-LED flash.
Another noticeable that can be found on the Moto G5S Plus is that it will be coming with a 5.5-inch screen that produces full HD resolution. However, the Moto G5 Plus has a 5.2-inch full HD display. With only seven months remaining in this year, Lenovo has several Moto phones such as Moto Z2, Z2 Force, Z2 Play, E4, E4 Plus and Moto X4 waiting to get announced officially. The Chinese firm has recently launched the Moto C and Moto C Plus smartphones with very affordable pricing.