OnePlus 5: Leaked Internal Mail Hints at June 15 Launch Date
A new leaked internal mail from OnePlus may have unofficially revealed the OnePlus 5's launch date even before OnePlus brings that to the open. The leaked mail is said to be meant primarily to make arrangements for publicity for the release which the mail hints would take place on June 15. Well, the leak could be intentional as part of the publicity, who knows?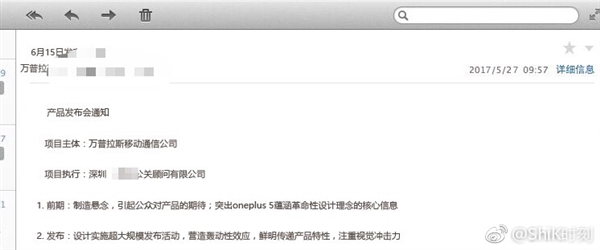 There is no doubt the OnePlus 5's launch date is very close by, considering the rate at which the leaks about the device have been streaming out recently. Also, OnePlus recently hinted that the OnePlus 3T would be discontinued, further fueling speculations that the company is already preparing the ground for the OnePlus 5 launch.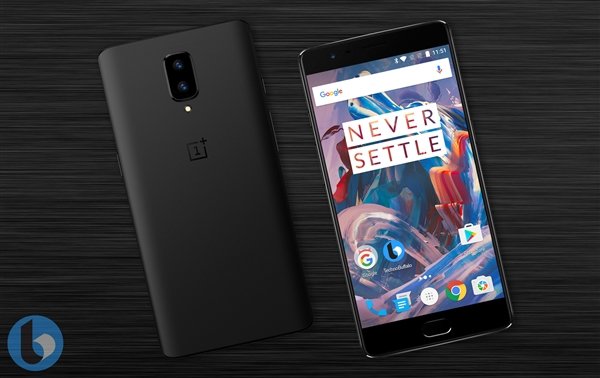 Read More: A Collection of OnePlus 5 Leaks and Renders, Which is The Real Deal?
OnePlus 5 is expected to come packing Qualcomm's latest Snapdragon 835 processor and will have a front fingerprint sensor. These two features, as well as the name of the device, have all been confirmed by OnePlus officially. The flagship is also expected with a dual camera setup, 6GB of RAM and Android 7.1 Nougat, among others. We'll have to wait for an official press invite or poster from OnePlus to confirm this leaked date.
(source)