OnePlus CEO Confirms Front Fingerprint on the OnePlus 5
The rumors surrounding the OnePlus 5 keeps building by the day but it is obvious, in this case, that a good number of them are actually going to be on the OnePlus flagship. OnePlus founder Liu Zuotu has now confirmed that the OnePlus 5 would come with a front fingerprint sensor. The CEO made the confirmation while responding to a fan's comment on Weibo.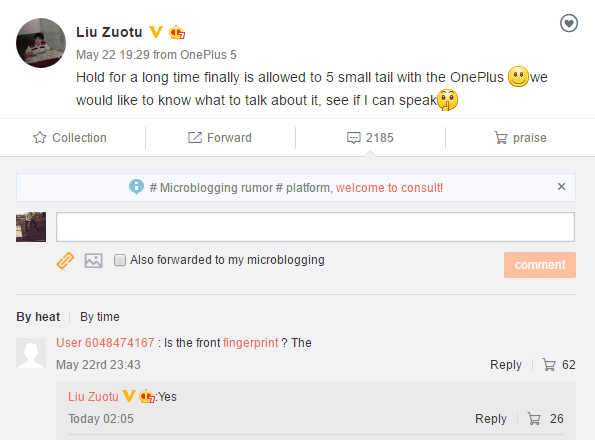 Although a front fingerprint sensor has been a regular on previous OnePlus models, we can add this to the growing list of confirmed features the next-gen flagship will come with. For one, we now know already that OnePlus's next smartphone won't be called OnePlus 4 as some argue, but would adopt the moniker OnePlus 5. That has been confirmed by the company. Also, the OnePlus 5 is also expected to sport a dual-camera design but we don't know for sure if the cameras would be aligned in the horizontal or vertical plane. There are also talks of multiple colour variant for the OP5 and OnePlus may have teased that but we cannot say if that'd end up happening.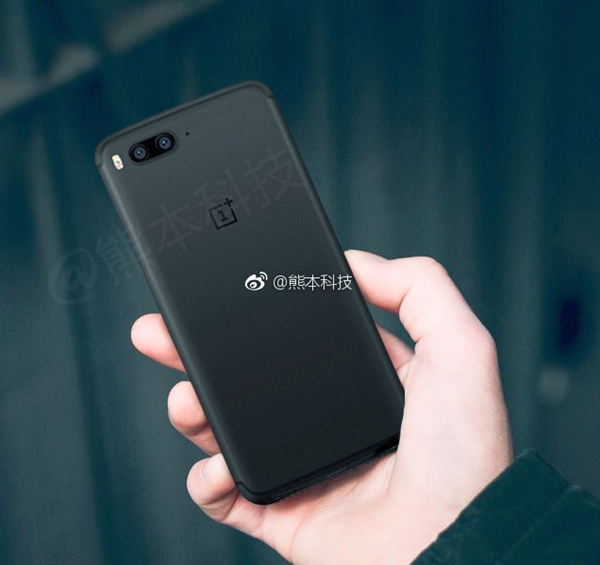 Read More: A Collection of OnePlus 5 Leaks and Renders, Which is The Real Deal?
Further, the OnePlus 5 is expected with a powerful hardware lineup marshalled by a Snapdragon 835 processor and backed by 6GB RAM. Words out there tips the OnePlus 5 of heralding a new era in flagship offering by releasing an 8GB RAM version of the OP 5. That'd be lovely if true and it sure would open up a new competition as other OEMS would jostle to have an 8GB RAM-packing model. The OP5 will be launched this summer, which is not too far away.