Xiaomi Mi Note 3 Alleged Render Leaks Revealing Dual Cameras
Xiaomi first released the Mi Note 2 along with the Mi Mix last year, both sporting revolutionary designs that were alien to Xiaomi's design language. While the Mi Mix would go on to take the main spotlight, the Mi Mix still commanded some admiration for its curved edge design and well-packed line-up. As usual, the device will have a successor and that success believed to be named Mi Note 3 was earlier rumored to launch in the second quarter of the year. That isn't likely now but there are talks of a Q3 launch for the flagship device.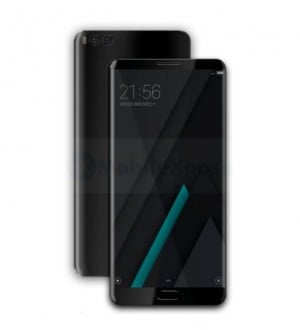 A new render of the Xiaomi Mi Note 3 have leaked online showing the device will sport a dual camera setup to the rear. It is unlikely that Xiaomi would completely overhaul the design of the Note 3 so it isn't surprising that the design of the render looks very much like that of the Mi Note 2 except for the dual cameras at the rear. The dual cameras look very much like that of the Mi 6, aligned in a horizontal plane. The render is likely not real so, just take a look and move on.
Read More: Beautiful Xiaomi Mi Note 3 Concept Images Appear: Stunning But Patently Not Xiaomi
We still don't know much about the specs the Mi Note 3 would pack it is expected to feature an OLED display and may pack the Snapdragon 835 processor with 6GB of RAM and 128GB storage. The device is said to sport a 5.7-inch display size and others. The Mi Note 3 may likely be unveiled along with the Mi Mix 2 just the same way the Note 2 was launched with the Mi Mix last year.
(source)