Xiaomi's 89th Crowdfunding Product Launching Tomorrow, Cloak?
Xiaomi continues its drive to shore up its sales for the year with the barrage of new releases we have seen so far. The company seems to be on course as its shipment for the second quarter of the year showed some improvements. In continuation of its sales drive, Xiaomi will release its 89th crowdfunding product under the MIJIA brand in China tomorrow May 13.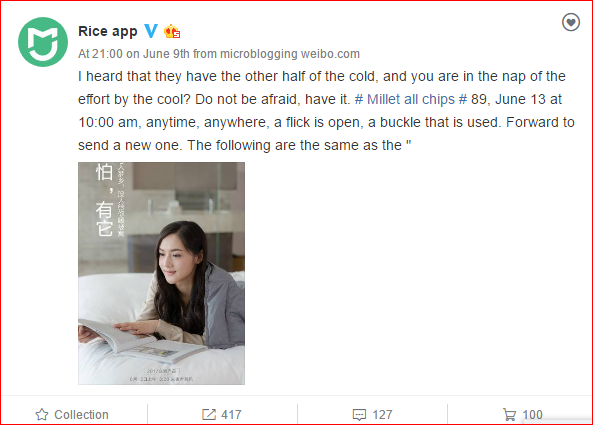 The product, which brings the crowdfunding products released this year just one number short of 90 different products, seems to be a personal protective clothing which is aimed to keep the cold away. It is summer time now but it won't be long before the rains come running down and the accompanying cold. Xiaomi MIJIA shared two teaser posters on its official Weibo handle and both posters hint at a product meant to keep the cold away. One of the posters suggests it is likely a cloak with buckle while the other one gives the impression that it will be a portable one, such that it can fit into a lady's handbag.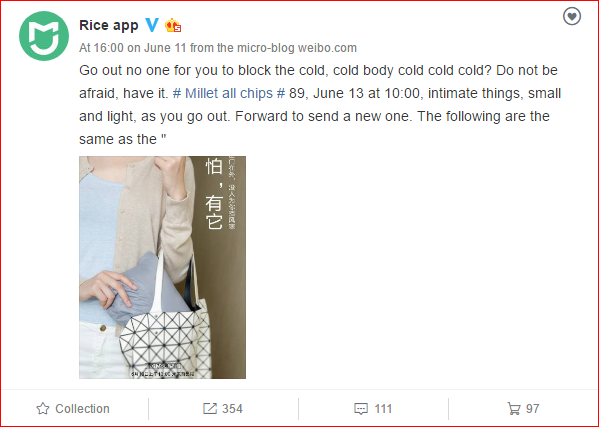 Read More: The 8H Pocket Spring Fabric Sofa is Mijia's New Crowdfunding Product
The product will be unveiled Tomorrow June 13 by 10 AM. Keep a date to find out what the new crowdfunding product is.
(source)