At the start of this month, South Korean media had revealed that two new variants of LG G6 dubbed as LG G6 Plus and LG G6 Pro would be launching at the end of this month in the home market. Both the models were expected to debut on June 27, but LG has today already launched them as LG G6+ and LG G6 32 GB.
It is not known as to why LG didn't choose to introduce these variants when the LG G6 was officially unveiled at Mobile World Congress (MWC) 2017 event in February this year. LG is selling different variants of the LG G6 in varied markets. Some markets have received LG G6 with wireless charging feature whereas the other markets have received it without the wireless charging feature.
The regular LG G6 model that has been available in South Korea lacks wireless charging. However, the LG G6 available in the U.S. comes enabled with wireless charging. The U.S. variant did not receive Quad DAC feature that is available on the regular LG G6 for South Korean customers.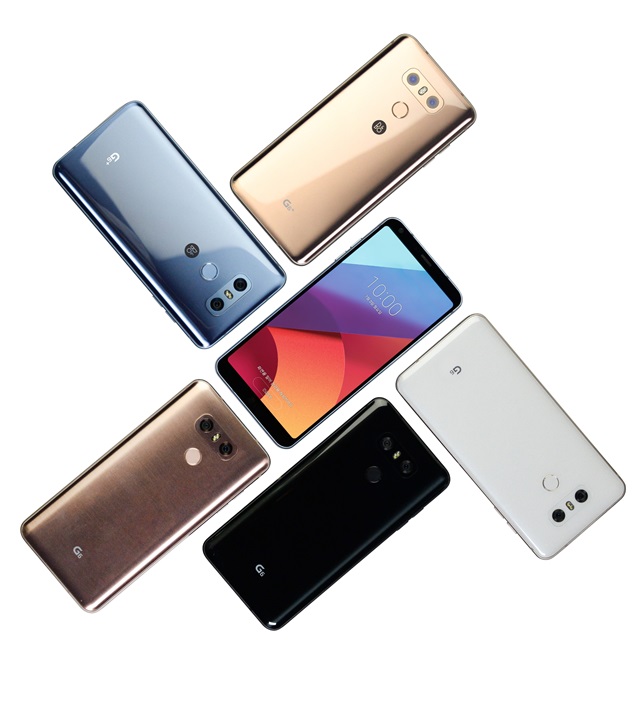 Read More: LG V30 Releasing Soon in August and LG G7 Coming in January 2018?
However, the LG G6+ which is now exclusively available in South Korea includes wireless charging feature as well as a higher storage capacity of 128 GB. So, it seems that the LG G6+ is the best edition of the phone.
The original edition of the LG G6 comes with 64 GB of native storage. The LG G6 32 GB is the other new variant of the LG G6 that was dubbed as the LG G6 Pro by the rumor mill.
The LG G6+ and LG G6 32 GB have something that is unavailable on the regular LG G6. The LG G6+ will be available in choices like Optical Astro Black, Optical Terra Gold, and Optical Marine Blue. On the other side, the LG G6 32 GB will be coming in non-optical Terra Gold and non-optical Marine Blue color options. It will also come in Mystic White which is also available for the original LG G6.
LG has only announced the LG G6+ and G6 32 GB smartphones for South Korea, but has not confirmed on when will it be made available in the country. Also, there is no confirmation on whether the other markets like the U.S. will be receiving the new LG G6 variants. The regular LG G6 was launched in South Korea for 899,000 KRW (~$802) in South Korea. Previous reports have claimed that LG G6+ and LG G6 32 GB will be respectively priced at 999,800 KRW (~$892) and 799,800 KRW (~$710).
(source)