LG V30 Officially Confirmed to Come with Widest Aperture Lens
by Anvinraj Valiyathara Aug 10, 2017 9:45 am0
A report from the previous week has revealed that the LG V30 will be arriving with topnotch multimedia features. Also, it has been rumored that the LG V30 will be coming with an amazing dual rear camera and one of its camera sensors will be f/1.6 aperture. The South Korean company has now officially introduced a new camera lens with largest aperture ever that wil be arriving on the LG V30.
The Samsung Galaxy S8 and HTC U11 come with f/1.7 aperture camera sensors. The LG G6 has a f/1.8 aperture lens. According to LG, compared to f/1.8 aperture lens, a f/1.6 aperture can bring 25 percent more light to the camera lens. Also, it is equipped with features like laser detection autofocus, optical and electronic image stabilization. This makes the LG V30 a well-suited smartphone for shooting photos and videos.
The f/1.6 aperture lens is coupled with Crystal Clear Lens that will also assist in collecting more light compared to a plastic lens and support better color reproduction. In comparison to shooting wide-angle images on LG V20, the f/1.6 lens will reduce edge distortion by a third. This will make it possible to snap wide-angle groupies and expansive landscapes.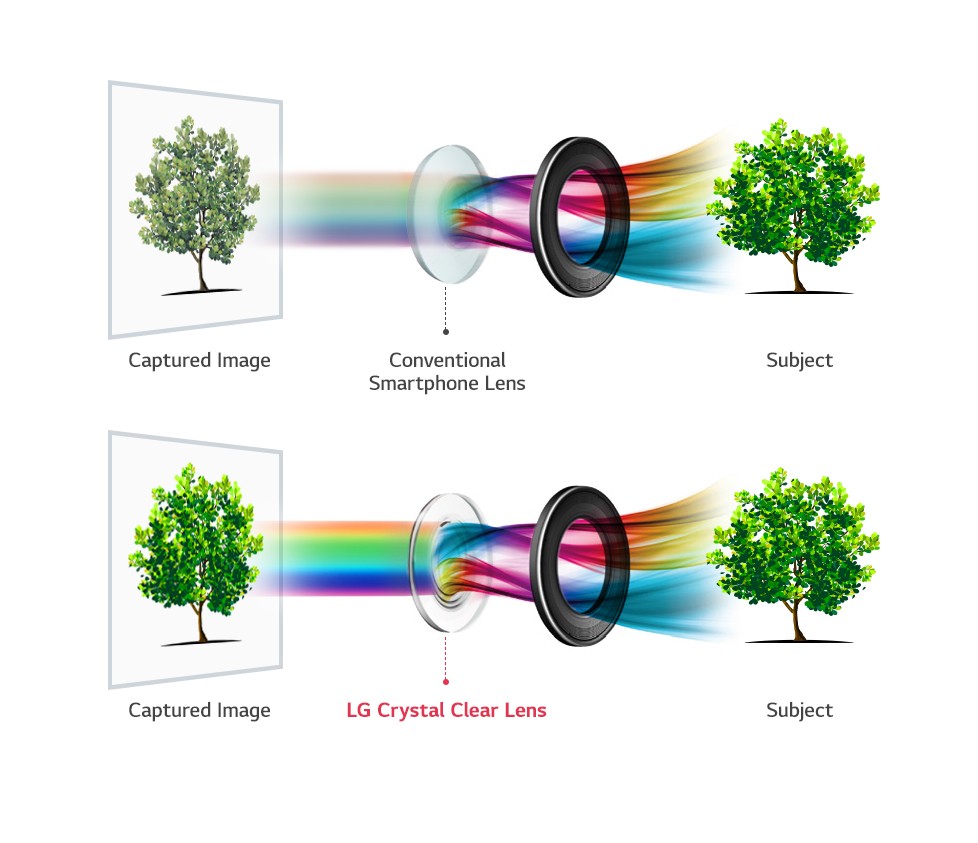 Read More: A Bunch of LG V30 Live Photos Just Leaked, Thanks to LG Itself
Also, the dual rear camera module arriving on the LG V30 will be 30 percent smaller than the one present on LG V20. The LG V30's camera will be easier and convenient to use compared to the LG V30.
The LG V30's camera is also rumored to come with DSLR-like features such as LG-Log for specific logging and Graphy for histogram features. It will be also equipped with Cine Video and Live Zoom effects.
LG has also confirmed through another press release that the LG V30 will be arriving with HD TouchSense technology from Immersion. The high-definition haptics, users will be able to feel as if they are touching real buttons on the display of a smartphone. While playing games like car race, gamers will be able to feel the G-forces applied while taking a turn at an S curve. Also, while watching movies, users will be able to enjoy percussion of an explosion.
The LG V30 is slated to get announced on Aug. 31 and its pre-orders are rumored to begin on Sept. 17 in the U.S. It is expected to be available in the market for buying for Sept. 28.