Moto G4 Plus Android 8.0 Oreo Update Confirmed; Motorola Maintains It Was Not Supposed to Get Android O
by Anvinraj Valiyathara Sep 19, 2017 8:58 am1
In the last week, Motorola's official blog carried the list of smartphones that will be upgraded to Android 8.0 Oreo. Strangely, the Moto G4 Plus is not included in the list even though the company had confirmed in May 2016 that it will be upgraded to Android O. Even the marketing materials of the Moto G4 Plus that had released at that time stated that it would be getting Android N and O (Nougat and Oreo) updates. After facing criticism for making false promise to Moto G4 Plus users, Motorola has confirmed that the handset will be upgraded to Android 8.0 Oreo.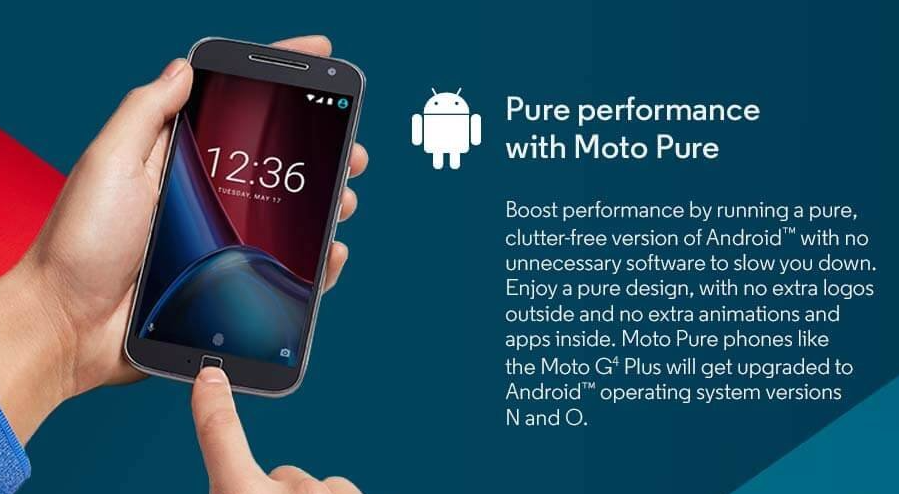 As it can be seen in the image above, Motorola had promised Android O for Moto G4 Plus. However, Motorola has removed all the references of Android O update for Moto G4 Plus.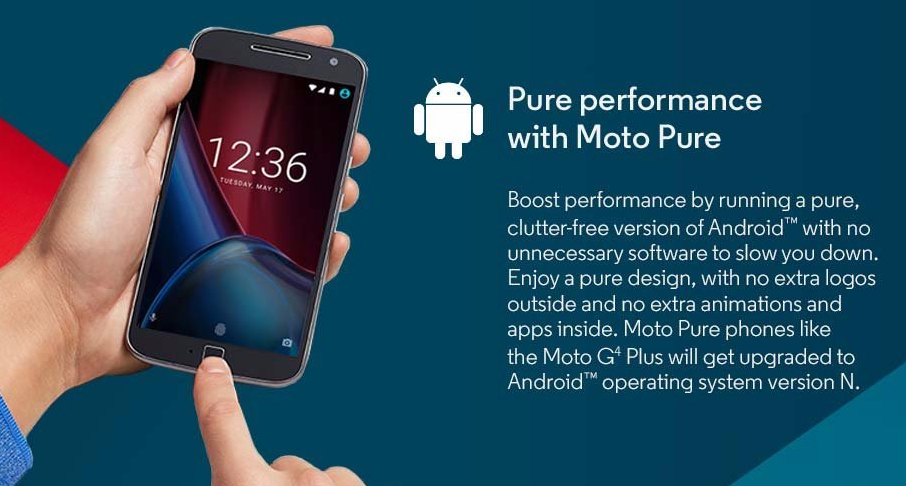 A newer poster does not mention anything on Android O for the handset.
The above video that was uploaded on YouTube shows the listing of Moto G4 Plus on Amazon India. The Moto G4 Android Oreo promise can be clearly seen at 1:02 mark. The refreshed landing page of Moto G4 Plus on the retailer site does not contain any references of Android Oreo.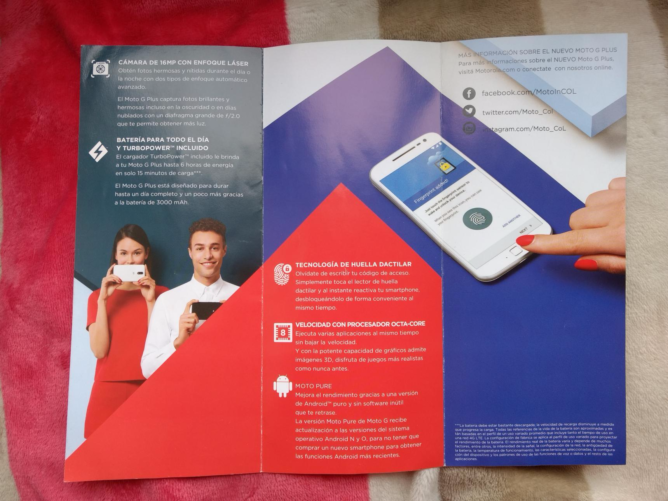 A Spanish brochure of the Moto G4 Plus also mentions in the Moto Pure section that Android O will be coming to the handset. More recently, Motorola India had also confirmed on Twitter that Moto G4 Plus will be getting Android 8 update.
Motorola India confirmed that moto g4 plus will receive android oreo..but no specific time..being a lenovo moto i think at least 1 year wait pic.twitter.com/k1l8LVY7aM

— Krishnendu Ballav (@KrishnenduBall2) September 15, 2017
Read More: Android 8.0 Oreo Customs ROMs Arrives for Popular Samsung, Xiaomi, OnePlus, Motorola Phones & More
Motorola Officially Confirms Moto G4 Plus Android 8.0 Oreo Update
Motorola claims that the Moto G4 Plus was never meant to receive Android O and it had erroneously mentioned the software upgrade for it. It added that the company will keep the promise of releasing Android O for the handset. Since it will be an unplanned upgrade, it will take some time for the company to release the update. The Moto G4 and Moto G4 Play that were unveiled alongside G4 Plus will not be receiving Android 8.0 Oreo update. Android 7.0 Nougat is the last major update for the G4 and G4 Play handsets.
Here is the official statement.
"It's been brought to our attention that there were some errors in our marketing materials around Android O upgrades (sic) for Moto G4 Plus. This was an oversight on our part and we apologize for this miscommunication. It's our general practice for the Moto G family to get one major OS upgrade per device, but it's important to us we keep our promises, so in addition to the N upgrade it has already received, we will be upgrading Moto G4 Plus to Android O. Because this is an unplanned upgrade, it will take some time to fit it into our upgrade schedule. Watch our software upgrade page for more information."-Motorola