Belkin Unveils An Array Of New Versatile Charging Products On The Heels Of CES 2018
Belkin is one consumer electronics manufacturer with a worldwide renown for connectivity devices. The American company has now unveiled its latest array of mobile charging solution on the heels of CES 2018. The charging accessories, which are already listed on the company's official website, ranges from wall chargers to power banks and wireless charging pads. They are not available for purchase and their prices are still undisclosed but the goodies are expected to be released before late spring or early summer.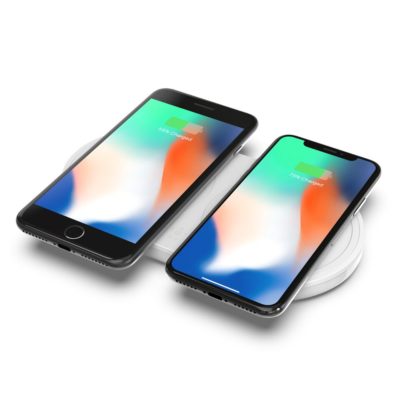 The products include five wireless charging accessories and they fall under the company's "BOOST UP" brand. Each of the chargers offers 10W of output, thus ensuring that the devices that are compatible with Qi fast charging solutions can be charged a bit faster. The wireless chargers are also touted as capable of charging a device through a 3mm case. Thus, you will not need to remove the smartphone from its protective case.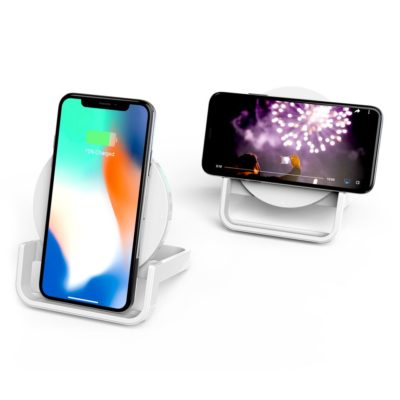 Among the products is the Boost UpBold which is an updated version of Belkin's entry-level charging pad. There is also a new Dual Wireless Charging Pad that can be used to charge two devices at once. There is also another Dual Wireless Charging Pad that has the same features as the first model but comes with a pair of pads. Belkin also unveiled the BOOST UP Wireless Charging Stand which allows more usage flexibility as it can charge a compatible device in either a horizontal or verticle orientation. The charging stand is also tipped as having built-in safety mechanisms and is manufactured using premium materials.
Read More: Nanfu Releases A Dedicated iPhone X Wireless Charger For $10
Belkin's charging solutions also include a wireless car mount which keeps you covered while on the go. The wireless car mount also has an additional 1Amp standard USB port which provides users with a second option to charge their Android devices that don't have wireless charging support. Yet another product is a new portable power bank dubbed  Pocket Power USB-C 10K. The gadget packs a 10,000mAh battery and has support for Qualcomm's Quick Charge 3.0 standard via an available USB Type-C port and a standard USB port. It has a compact design which makes it easy to be carried around and it is encased in a non-scratch material to prevent damage. Called the Pocket Power USB-C 10K. Finally, Belkin also announced two new Fast Charging wall chargers. Both are designed to be plugged into a wall outlet in order to manage power delivery from the socket to a device through a USB Type-C port. One has a rating of 27W with a single Type-C port while the second one is a dual-port 39W rated charger.
There is no information yet on when the products will be available to buy or their likely prices but you can keep a tab on the company from their website.
For more CES 2018 coverage, check out this link!