How much do you think it costs to build a Galaxy S9+ (Exynos)?  Someone at TechInsights has made a chart comparing the cost of building Samsung's latest flagship against other phones like the Galaxy Note8, S8+, iPhone 8+, and iPhone X.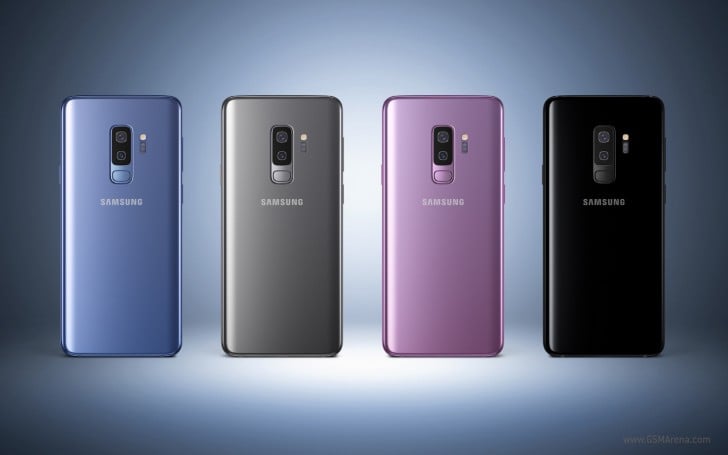 The chart gives a breakdown of every major component that is in the phone and some of the details are surprising. Do note that the price of each material for each phone was taken when the device was initially analysed.
The display for the Galaxy S9+ costs $72.50 but for the S8+ it is $78.50. Both devices use practically the same display with a few minor changes but the display of the S9+ costs $4 less. Even the iPhone X' notched display costs less than that of the Galaxy S8+.
Of all the devices, the Galaxy S9+ has the highest camera cost at $48. It is understandable for the S8+ and iPhone 8 Plus since they both have single rear cameras.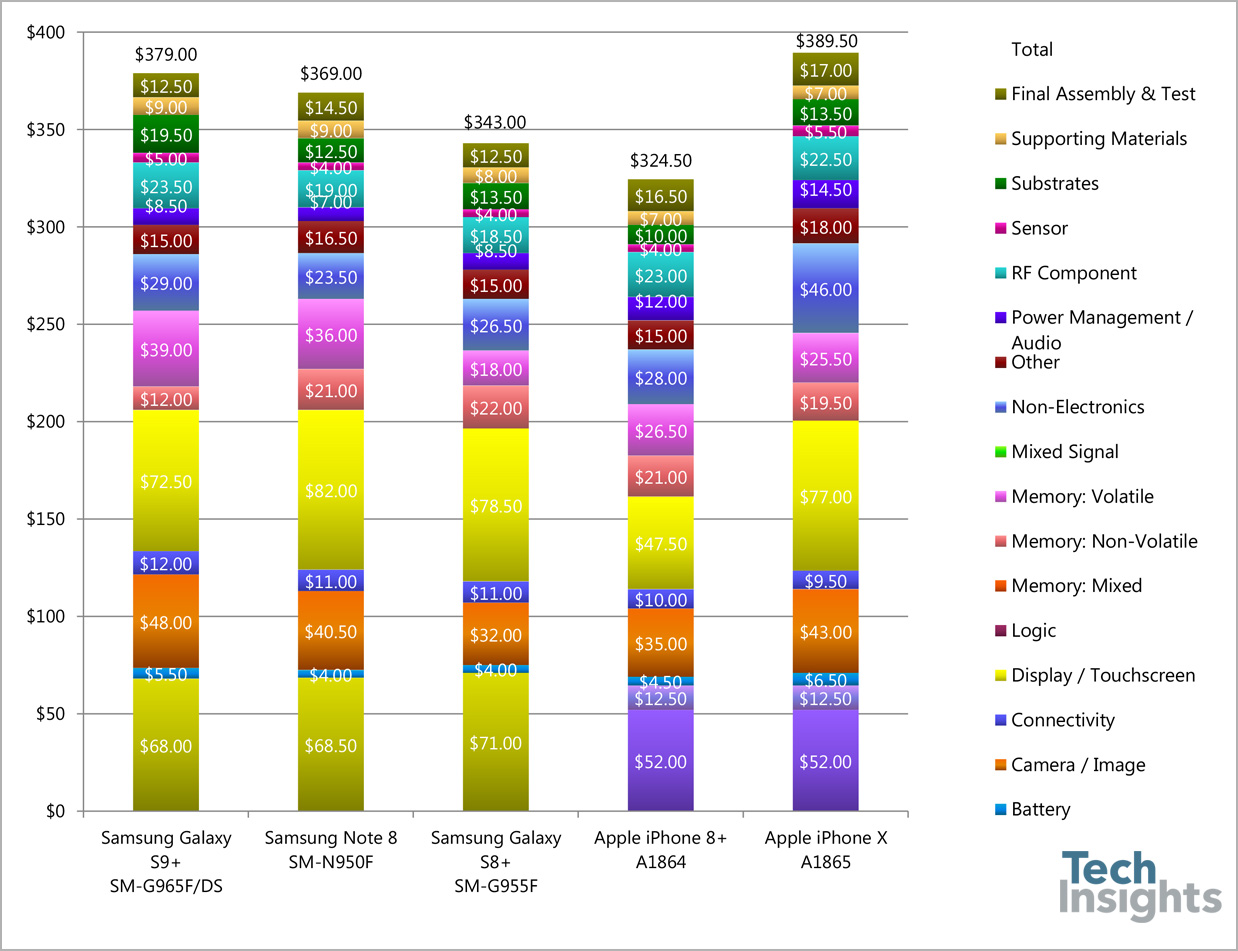 The Exynos 9810 which has an integrated LTE modem costs $68. It is slightly lesser than the Galaxy Note 8's $68.50 price and more than the $64.50 price of the iPhone X and iPhone 8 Plus when you combine the price of the Bionic 11 chip ($52) and Qualcomm MDM9655 LTE modem ($12.50).
The Galaxy S9+ comes with a 3500mAh battery and that costs $5.50. The iPhone X's smaller 2716mAh battery costs $6.50. The iPhone X also costs more in non-electronics – $46 as against the Galaxy S9+' $29.
In summary, the Galaxy S9+ is Samsung's most expensive phone yet in terms of components with the total bill of materials coming to $379.50. However, it is still less than Apple's iPhone X which costs $389.50.
READ MORE: Samsung Galaxy Note 9 Confirmed: Name Trademarked In Colombia
The Galaxy S9+ (Exynos) is €949 (~$1172) in Europe. That is 3x the cost of building the device. However, when you add other costs such as marketing, distribution, and taxes, you'll realize Samsung isn't making as much money as you might think. Nevertheless, it sure is smiling to the bank.
(Source)