Finally, after months of leaks and teasers, OnePlus 6 will see the light of day. On May 16, the former Chinese startup owned by BBK Electronics will showcase its 2018 flagship in a dedicated event. It is going to be a stunning smartphone, but it will also be cheaper than the most top-end flagship. Despite the lower price, it will be as powerful as the Samsung Galaxy S9 and iPhone X.
Here, you can find 5 features of the upcoming handset which may get attract your attention.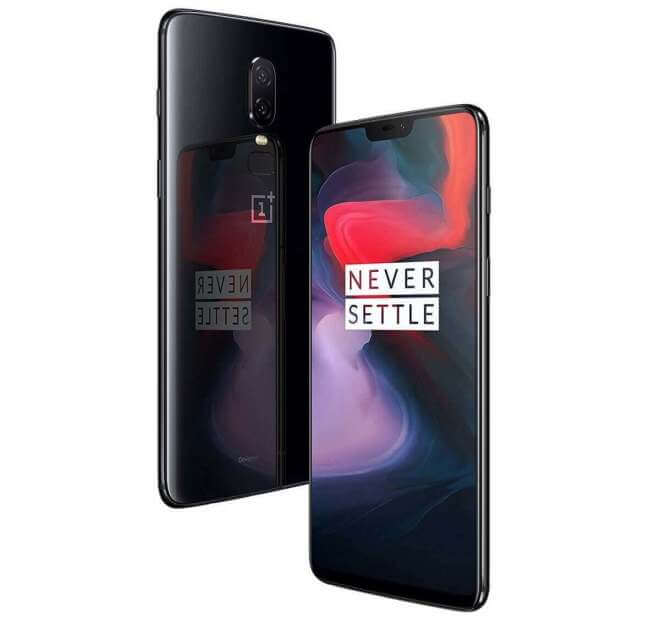 OnePlus 6 will have a premium design
Aesthetically, OnePlus 6 will be much more attractive than all of its predecessor. For the first time ever, there will be a rear side made of glass which will make the phone have a premium look. Further, OnePlus 6 will have an iPhone X-like notched display, and this means that the screen-to-body ratio will be very high. There will still be a chin, but its thickness will be low and the display will cover almost the whole front panel. Thanks to the tri-bezel-less design, the handset will remain as compact as its predecessor even though the display will be very wide (19:9 aspect ratio). Unfortunately, the fingerprint reader will remain on the back, but there will be an advanced facial recognition technology to unlock the phone.
OnePlus 6 will boast amazing performance
Devices by OnePlus have always been among the most powerful flagships in terms of performance. OnePlus 5 and 5T were the best phones on benchmarks for a lot of time. They are incredibly fast and smooth in every scenario, and this is one of the main reasons why people choose OnePlus devices. The new OnePlus 6 will probably provide an even better performance as its hardware side will be more advanced. The handset will sport an octa-core Qualcomm Snapdragon 845 chipset running at a max frequency of 2.8 GHz which is much more impressive than its predecessor SD835 found on the 5T. Further, it will have up to 8 GB of RAM and up to 128 GB of UFS internal storage.
OnePlus 6 is waterproof
For the first time ever, a OnePlus device has got the waterproof treatment. A recent teaser has confirmed that OnePlus 6 will be water-resistant and it will be possible to use it under the rain with no damages. Unfortunately, the former Chinese startup did not disclose the IP rating of the device, but given that it has been officially teased we expect OnePlus 6 to have either the IP67 or IP68 certification. In the first case, it would be dustproof and waterproof up to 1 meter deep for 30 minutes at max, while the IP68 rating would make it waterproof up to 1.5 meters deep. According to the company, the older OnePlus 5 and 5T are splash resistant but no IP rating has been included in their specs sheet.
OnePlus 6 will sport improved cameras with AI
OnePlus 6 will come with a dual camera setup on its back with 20 + 16 MP dual lenses. This camera will be significantly improved if we compare it with the cameras of OP5 and 5T. The CEO Pete Lau has already published some camera samples which revealed a stunning photo quality with an incredibly high detail and a low amount of noise even in low light conditions. Further, the company has revealed through a teaser that the camera will support AI, probably for scene recognition, selfie beautification and more. The camera is expected to come with optical stabilization unlike the previous models, and it should have a bright f/1.7 aperture. There is still no confirmation regarding the front camera, but we believe it will come with a high amount of Megapixels. You can click here to see a camera comparison between OnePlus 6 and some of the best camera phones actually available.
OnePlus 6 price will remain affordable
Even though OnePlus 6 will cost slightly more than its older sibling 5T, its price will remain affordable compared with the most important flagships in the market. In Europe, it's expected to come with a price tag of €519 for the version with 64 GB of storage and €569 for the 128 GB version. The 5T started from €499 for the base variant, but it's also worth mentioning that Samsung, as well as Apple and Huawei, have raised the prices of their most powerful flagships which are actually way more expensive than OnePlus 6.
Are you in need of a new flagship phone? If yes, are you looking to buy the OnePlus 6?
Let us know if you like the device by using the comment box below.
Also please note that we are giving away a OnePlus 6 to one of our lucky readers. Check out more details from here!
Recent OnePlus 6 Coverage Below!
OnePlus 6 Will Head To Netherlands On Announcement Day!
OnePlus CEO Shares New OnePlus 6 Official Camera Samples
OnePlus 6 Cases Confirm The Complete Design Of The Upcoming Flagship