Microsoft's dual-display smartphone was almost done in 2015, cites sources
by Simran Singh ago0
In a new claim, a recent leak suggests that Microsoft was way ahead of other manufacturers as they created a dual display device in 2015. Well, Microsoft has not said anything official, but via a new leak, it appears the Redmond giant has created a dual display device. Both the displays were joined together with a screen cover which acted as a bridge between the displays. Microsoft designed it back in 2015 but could not make it to the public during the launch of Lumia 950Xl.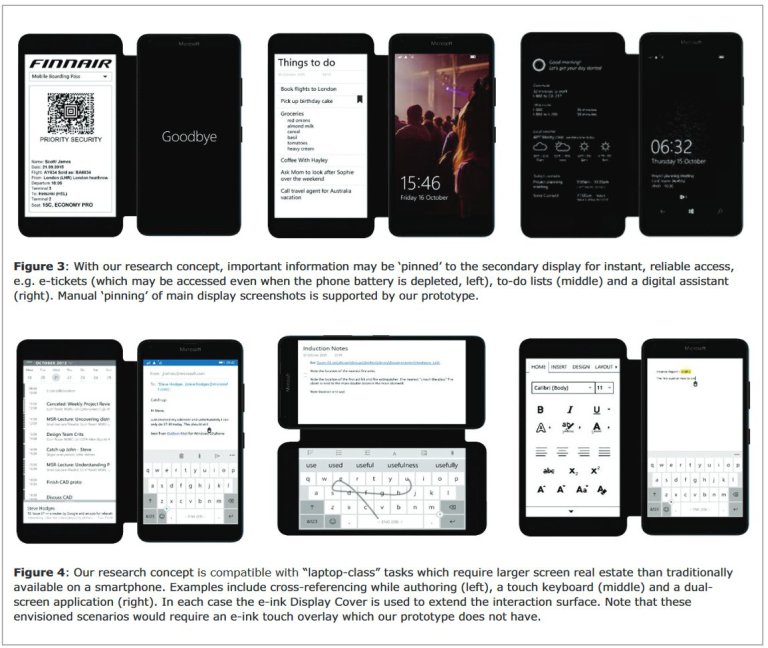 Though, it appeared entirely different from Andromedia concept with a more significant gap between both the displays. It was created to end the limitations of primitive smartphones and to bring multitasking, more room for entertainment, etc. Microsoft wanted it to be a more productive device for its users. It was a practical solution for the problems that users were facing in those days.
In the official statement, Microsoft research said, "We describe a concept smartphone Display Cover, a secondary screen designed to improve productivity and convenience. Motivated by user research highlighting some of the limitations of current smartphones, the aim of this concept was to explore a practical solution which allows users to be more productive."
Well, now other manufacturers have started developing flexible displays to brings such devices in the market by next year. Now, it doesn't appear to be a practical solution as mobile development is now on a different level than 2015. Most of the device makers are keen to launch their 5G enabled flexible display devices. Even, Samsung, LG and Huawei have already started working on them and soon we will have these flexible devices in our hands.
What are your views on the whole scenario? Do you want Microsoft to restart the development on this device? Share your essential opinions via comments below.
(Via)