Samsung Mobile's twitter account picture hints at Foldable smartphone launch soon!
by Simran Singh ago0
Well, how many Samsung fanboys have witnessed something different in the new profile picture of Samsung Mobile's twitter handle? If you haven't then, it seems you're not a fanboy anymore. In the latest development, Samsung has posted a new profile picture on Samsung Mobile's twitter handle with a folding effect on 'S' letter and flipping the 'Samsung' text from midway. So, it means the Korean giant is directly teasing its upcoming foldable smartphone.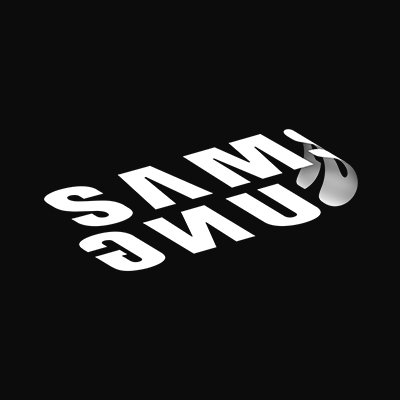 Samsung is in news from past several years regarding its foldable device but this time it seems like Samsung will actually launch the Foldable smartphone very soon. We have been listening about the Youm display, flexible batteries and many other things regarding Samsung Foldable device for past several years. Now, it is quite interesting that finally, Samsung is coming with the foldable device.
The Foldable device is expected to be showcased at the Samsung's Developer Conference this month in San Francisco. If the latest rumors are to be believed, then it would mark debut by early next year.
Additionally, Samsung's Foldable smartphone will be called by the name of Galaxy F bearing model number of  SM-F900U. As per the report, it is said that the new device is being tested on a firmware build F900USQU0ARJ5. Even though the Korean giant has partnered with Google to make a customized and more curated version of Android UI, especially for its foldable device.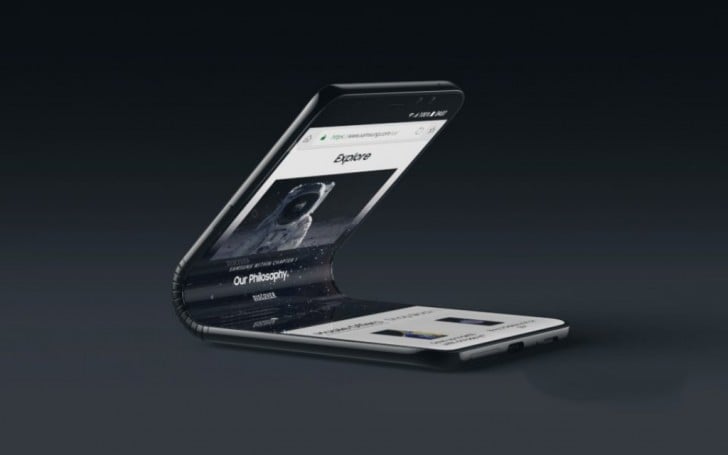 It is expected to be made available globally, even in the European and Asian markets as the model numbers SM-F900F and SM-F900N have been leaked recently. These two devices are aimed at different markets around the globe.
Additionally, Samsung Foldable smartphone will comprise an OLED screen with 3000 mAh battery. It will fold to make a 4.6 inch OLED screen can be used as a regular smartphone, though you can even use it as a tablet by unfolding it to form a 7.29-inch display.
It's hardware specifications are not out, but we have managed to know about Intel chip usage along with a 512 GB internal storage. But, it can't be confirmed as of now, as Samsung has put a tight hold on its hardware related leaks. Also, it will be much thicker than the usual smartphones, and its battery consumption will also be higher due to its extra large display.
Samsung is expected to start mass producing the Galaxy F devices this month and will produce around 100,000 units per month. It might launch at the MWC 2019, next year with a hefty price tag.
Well, how many of you're waiting for it?
(Source)