Samsung to reportedly preview its foldable smartphone next month
Samsung has been working on a foldable smartphone from quite some time and it seems that device is all set to make its public debut. According to the latest report from Korean Times, Samsung will preview its foldable smartphone next month.
The South Korean giant has scheduled a two-day conference in San Francisco dubbed Samsung Developer Conference (SDC) on 7th and 8th November. The event, which will mainly deal with the company's software strategy, Artificial Intelligence, and IoT products, will also showcase the foldable smartphone.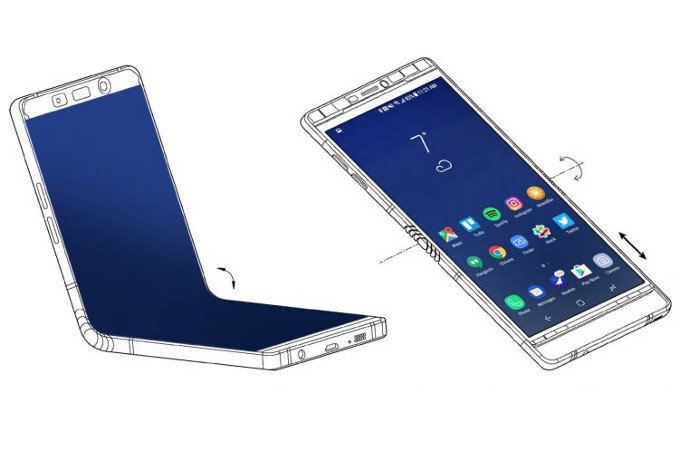 The development comes through Korean Times, which cites an unnamed Samsung official for the information. The unnamed source also said that not much information related to the device will be revealed. He said, "We may provide partial information of the foldable phone at the Samsung Developer Conference (SDC) in November, but the finished product won't be available there."
It is believed that the Samsung's foldable smartphone will come with a 7-inch OLED display, that can be folded in half with about 4.5-inch display. Previously, Koh Dong-jin, president of Samsung's IT & Mobile Communications division, reiterated his stance on becoming the world's first company to introduce a foldable smartphone.
Earlier, there were reports that Samsung has delayed the launch of its foldable smartphone, which was rumoured to happen in November this year. As Samsung is eager to unveil its foldable smartphone ahead of everyone else, we'll finally get to see Samsung's foldable phone next month.
As for the phone's official launch, there's a possibility that the company could launch the phone, which is rumoured to be the Galaxy F or a part of the Galaxy F-series, could be launch at Consumer Electronics Show 2019 in Las Vegas in January next year.
Other smartphone manufacturers such as Huawei and ZTE are speeding up their efforts towards foldable smartphone. Lenovo, another China-based company, is also working on a foldable smartphone, which was recently leaked in a video. The company has also teased about showcasing the phone later this month, but there's no confirmation about an event being hosted by Lenovo this month.
(Source)