Samsung's first foldable smartphone could be called Samsung Galaxy Fold
There have been numerous rumors related to the name of Samsung's first foldable smartphone. However, now it seems that the company has finally decided the name of its upcoming foldable smartphone.
After speculations of Galaxy F, Galaxy Foldable, Galaxy X, and Galaxy Flex, among others, a new trademark filing from Samsung suggests that the phone is called Samsung Galaxy Fold. However, do note that the company has not yet officially confirmed the phone's name.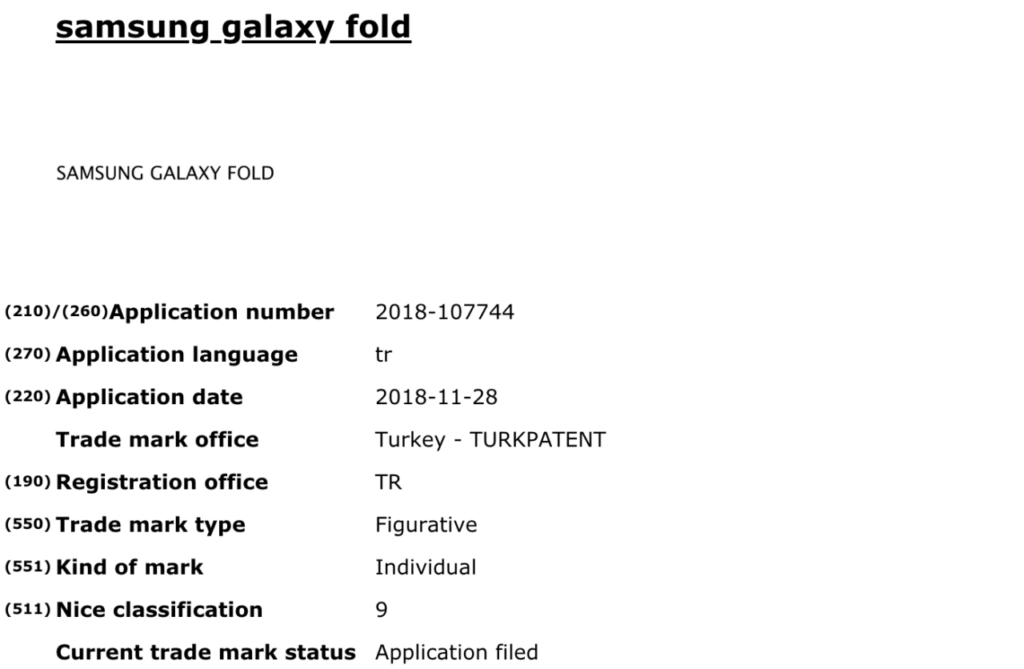 Samsung has already demoed a smartphone with its Infinity Flex display at a developer conference last month. However, the phone was a prototype and was partially covered during the demonstration. Also, the lights were deemed, not offering a clear look at the phone.
The South Korean giant is expected to launch the "Galaxy Fold" smartphone early next year globally. If the reports are to be believed, then the phone could make its commercial debut in March 2019. To access the phone's demand, the company is reportedly planning to produce one million units of its foldable smartphone.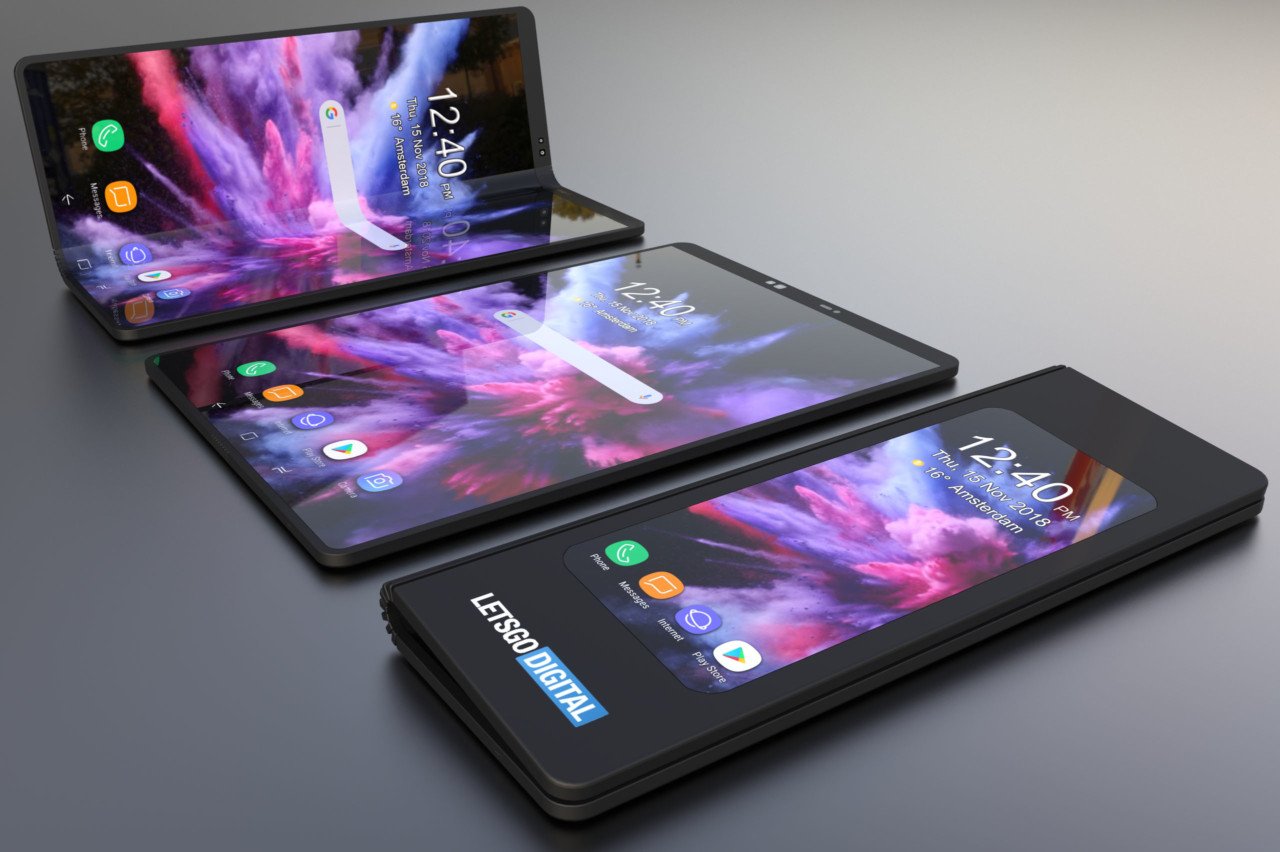 The phone will be equipped with two screens, namely Cover Display and Main Display. The frontside of the phone will feature 4.6-inch Cover Display that will carry support for 840 x 1960 pixels. When the device is opened, it offers a tablet-like experience through its massive 7.3-inch Main Display which has a flexible OLED screen offering 1536 x 2152 pixels screen resolution.
Samsung has not revealed the phone's specifications and pricing details as of now. This time, the company has tightened its grip over the hardware leaks as very limited details are known so far. As for the software, DJ Koh, head of Samsung's Mobile Division, had said that Samsung is collaborating with Google to create a customized version of the foldable device.
Read More: Nine persons docked for selling info about Samsung's flexible OLED panels to Chinese entity for $13.85 million
Since not much details about the phone is known yet, it seems we have to wait for the official unveiling to get information about the company's first foldable smartphone. On the other hand, Huawei and LG are also working on flexible phones, named Mate Fold and Foldi.
(Source)