Vivo X6 Will Feature Dual Charging Technology For Faster Charging Speeds
Vivo has been teasing its upcoming flagship, the Vivo X6 for the past couple of weeks. We already know that the company is aiming for the high-end market with this device and till now, the specifications revealed have been quite impressive. Earlier today, Vivo revealed another important feature of the Vivo X6. The company states that the phone will feature twin engine fast charging technology which will make sure that the phone charges faster than competitors.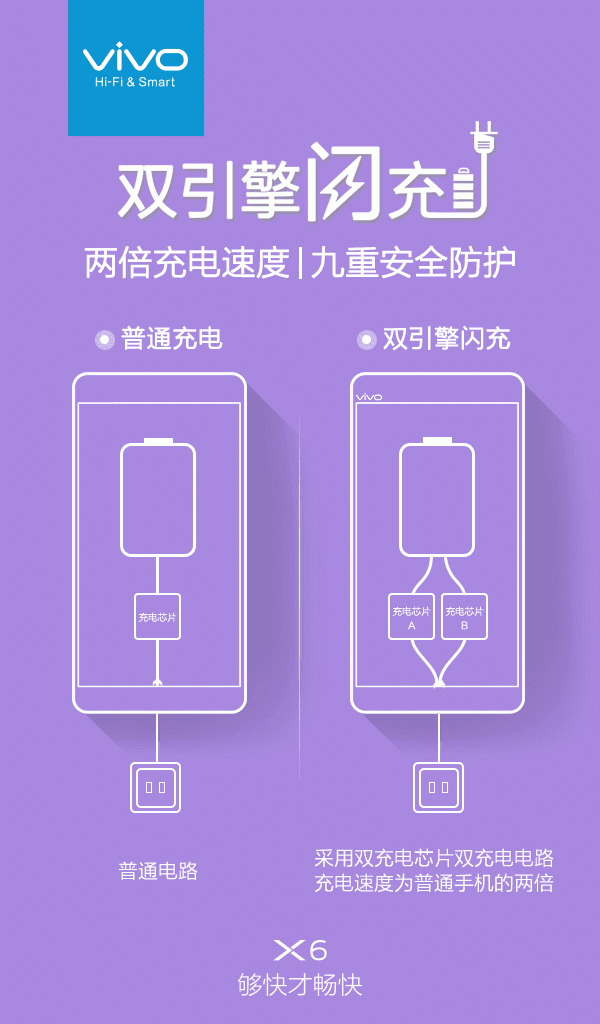 According to the company, this twin engine fast charging technology makes use of dual charging chips as well as dual charging circuits to speed up the rate of charging of the device. The company has yet again revealed this feature via a gif image. It shows two smartphones, one using the traditional charging technology while the other using the twin engine charging. The latter is shown to charge the smartphone much faster then the traditional one.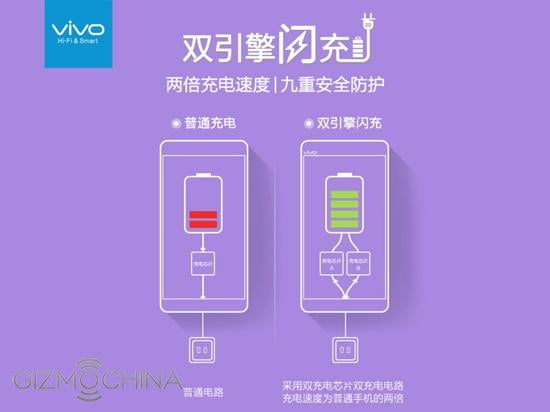 We still don't know how exactly this technology works or how fast it is as compared to the regular charging technology. But we can expect those details at the time of the phone's announcement, which should happen sometime in the next couple of weeks.
As for the other specs, the Vivo X6 will feature 4GB of RAM with split screen multi-tasking feature. There will be a fast fingerprint sensor on board with support for fingerprint enabled payments. As for the other specs, we are sure the company will reveal more details pretty soon. So stay tuned to the site in the coming days.