Huawei Honor 8 Said To Come With Wireless Charging & Double Glass Design
Despite its late entry into the smartphone industry, Huawei has managed to get a good share of the market in the past few years. This has been mainly driven by the company's own R&D division as well as promotion of its smartphones internationally. Recently, this Chinese giant announced two new smartphones in the market, namely the Huawei P9 which is the premium top-end series and then, the Huawei Honor V8 flagships which comes with a larger 2K display at an affordable price point.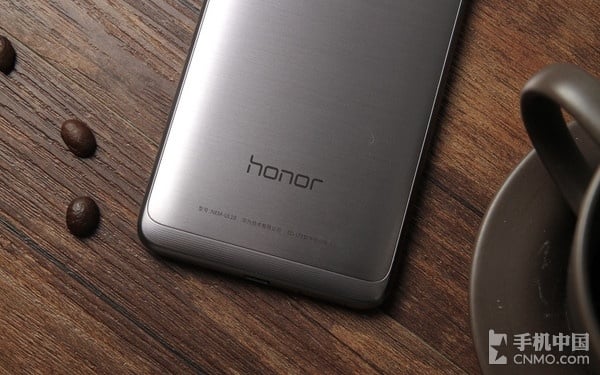 But this isn't the end of Huawei's smartphone lineup this year, as it is said that the company will release the Honor 8 flagship later in 2016. Now, more details about the company's upcoming device have been revealed by the analyst Pan Jiutang from China.
He reveals that the Honor V8 will come with wireless charging feature. This information comes at a time when there are reports that the 2017 iPhone models will feature contact-less wireless charging technology. Apple seems to be hiring specialists in this field which should indicate the company's intention of implementing this technology in the future iPhone models.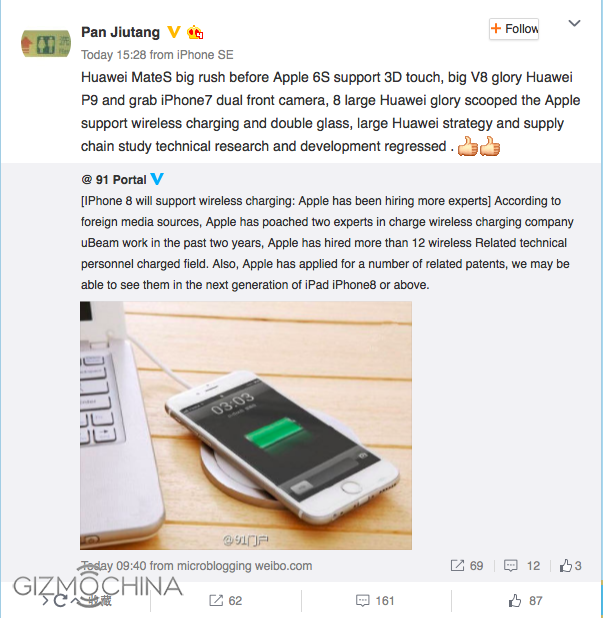 The analyst also stressed that Huawei seems to be ahead of Apple in terms of implementing features. For example, the company first released the 3D Touch (Force Touch) enabled smartphone, the Huawei Mate S last year. Then we saw that the iPhone 6S models came with 3D Touch as well. This year, the company unveiled two new smartphone lineups with dual cameras, a feature which we expect to see on the new iPhone 7 series. And now, this rumoured wireless charging feature along with dual glass design could first be seen on the Honor 8 flagship before it debuts on the iPhone 8 models next year. Since the analyst has compared Honor 8's tech to the recent rumours about iPhone's contact-less charging, we could be seeing a similar feature on board the new device.
Of course, nothing is confirmed yet. Given that two new flagship models were announced in the last four weeks, we don't expect the Honor 8 to be announced anytime soon. So, let's wait for more concrete details to come up.