Meizu's Curved Screen Smartphone Will Come With Flyme 6 OS, More Details Revealed
In the past few weeks, there have been a couple of instances where we have seen details about a new Meizu smartphone featuring a curved screen display. First, it was a set of not-so-clear pictures of the device and later, possible specs of the device which included the powerful Exynos 8890. However, the second leak was a bit too good to be believed, given that the source didn't reveal any concrete proof for the same. Now, the insider who leaked this information has revealed a new screenshot image which shows Meizu's CEO Huang Zhang confirming the existence of a curved screen Meizu smartphone.
So, what can we confirm from this screenshot revealed today?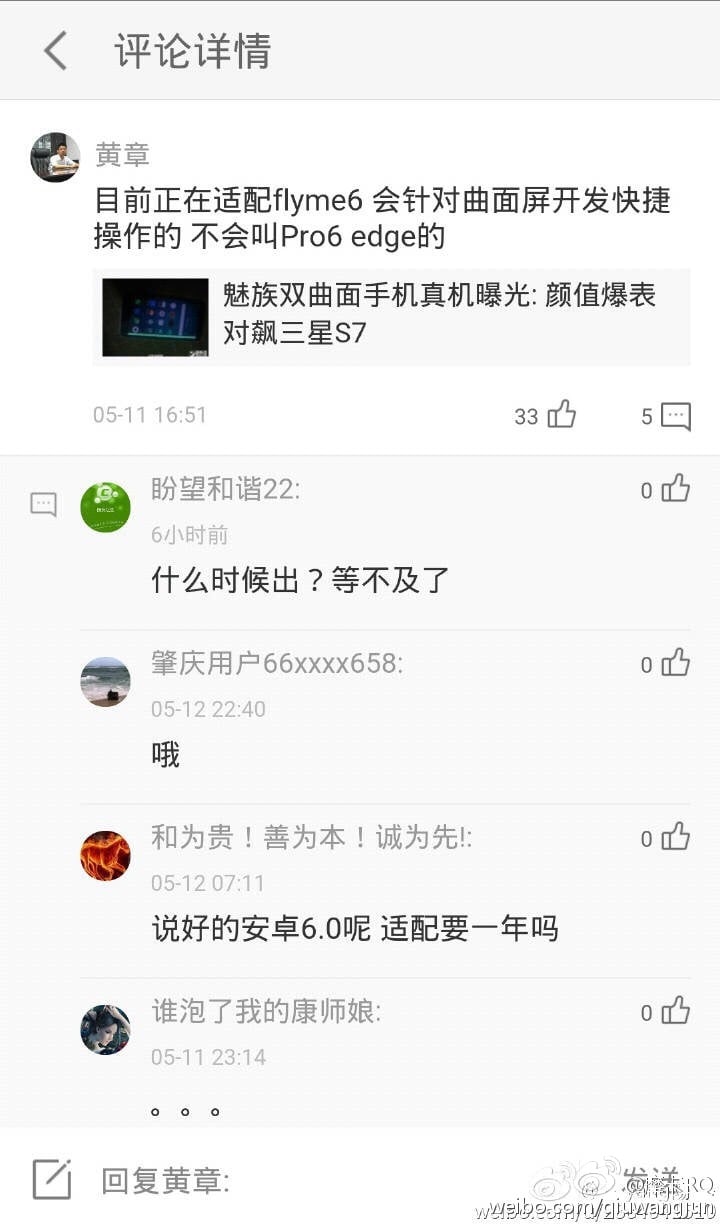 First up, Meizu's curved screen smartphone is real and in development. Second, the company won't be calling it the Meizu Pro 6 Edge. Maybe Pro 7 or some other name that we don't know yet, but definitely not 'Edge', at least according to the CEO. Finally, the third important piece of information that we can take away from this picture is that the company will most likely launch the new Flyme 6 OS with this smartphone. In the picture, CEO said that the Flyme 6 was being developed for this device. Hence, it is likely that the new version debuts with an important device like this later this year.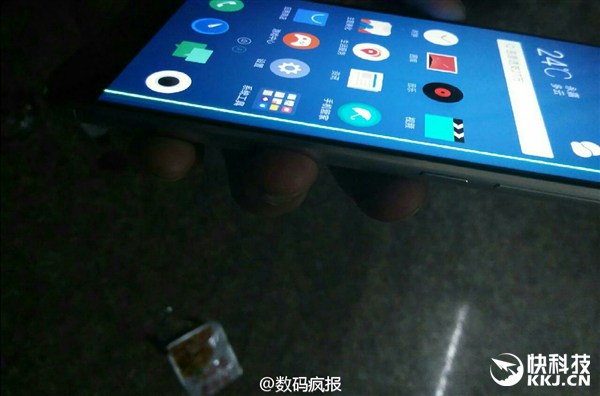 In case you are wondering about the launch date, we don't have any concrete details about the same. The CEO didn't mention a timeframe for the release of the new curved handset, but it shouldn't be anytime soon, considering we saw three new smartphone launches as recent as last month. So, it is safe to assume that the launch could be sometime in the second half of 2016. Last year, Meizu released the Flyme 5 OS in September. If it is to continue the tradition, we can expect to see, both this curved screen phone and Fyme 6 around this time in 2016.
RELATED: Top Chinese Smartphone Makers Will Release Curved Screen Smartphones This Year
Pricing of the phone is said to be above 3000 Yuan which comes to around $460, which isn't too bad for a curved screen smartphone. Since the phone is indeed in development, expect a lot more details in the coming days.
Meanwhile, you can read more about the earlier leaked specs of the phone from here.